Back
Diaries at the ready, teachers! Every year there are certain key dates that take schools by storm, encouraging learning, participation and discovery across specific themes. Such key dates can be just a single day, or perhaps take over an entire week, but they are always tonnes of fun!
From Anti-Bullying Week to World Book Day, the magic of Christmas to the wonder of British Science Week, there is so much for schools, teachers and pupils to all get stuck into. Whether it's simply a special assembly or an entire week packed full of workshops, classes, decorations and group activities, these are the key dates to look out for this academic year.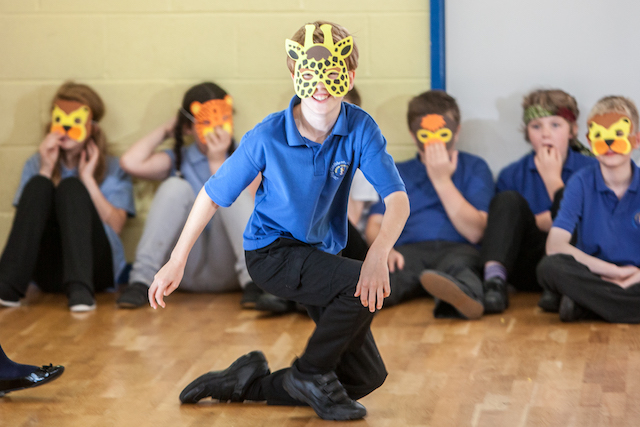 Black History Month: October 2018
First celebrated in the UK in 1987, Black History Month encourages schools around the country to discover and celebrate black history, legacy and achievements. From the civil rights movement in America to the Windrush generation in the UK, there's loads to explore and much to consider. Put yourself in Martin Luther King Jr's shoes for a read-through of his iconic "I Have A Dream' speech. Discuss famous songs from the civil rights movement and what the lyrics could have meant for people at the time. Or perhaps enjoy learning about the different sorts of music and dance that come out of different countries across Africa.
Workshop options:
Black History Month (KS2)
The Long Walk to Freedom: Nelson Mandela (KS2)
South African Apartheid (KS3 & KS4)
Dance Africa (KS1 & KS2)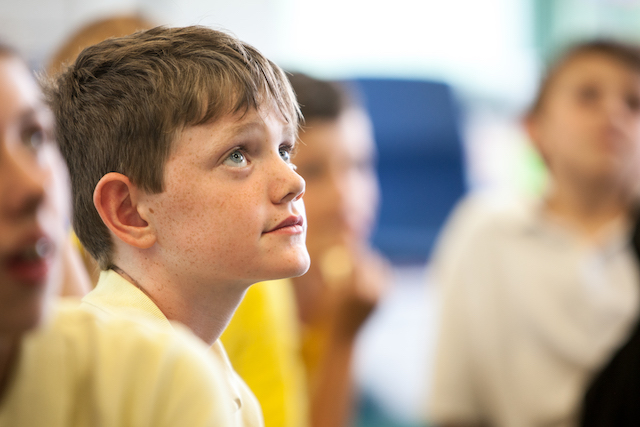 Remembrance Day: 11 November 2018
Held the second Sunday in November, schools all over the UK use Remembrance Day as an opportunity to mark the end of World War I. 'The Great War' (as it is often known) was a hugely significant turning point in British history and there is so much to uncover about why it began, how it all unfolded and what the effect was on the lives of both the soldiers in battle and the families left behind at home. This year is extra special as it marks 100 years since the end of the war.
Workshop options:
World War I (KS2)
World War I: A-Z (KS1)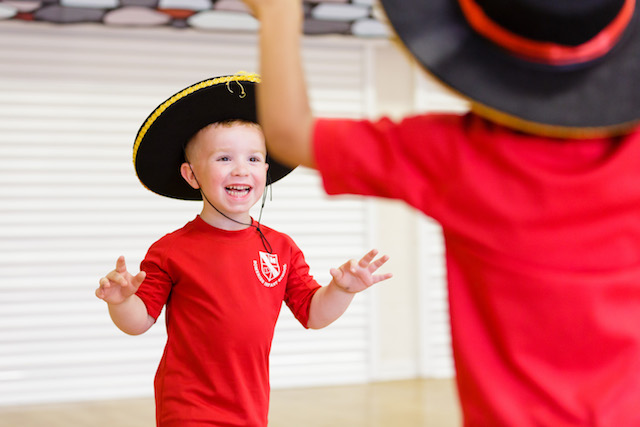 Anti-Bullying Week: 12-16 November 2018
A hugely important key date for school calendars is Anti-Bullying Week in November. This week aims to encourage awareness of bullying and the devastating affect it can have on others. Bullying can take many forms – verbal, physical, online, emotional – and it is important to open up a conversation around why this is wrong and what can be done to prevent it. One step is to celebrate uniqueness and the differences that make us all special! This year's theme is 'Choose Respect' and there are loads of lesson plans, resources and even film recommendations on the official website for schools to get stuck into.
Workshop options:
R.E.S.P.E.C.T (KS1 & KS2)
Stop! Think! Words Can Hurt! (KS2)
Blast Off: Anti-Bullying (KS1)
Being Different, Belonging Together (KS2)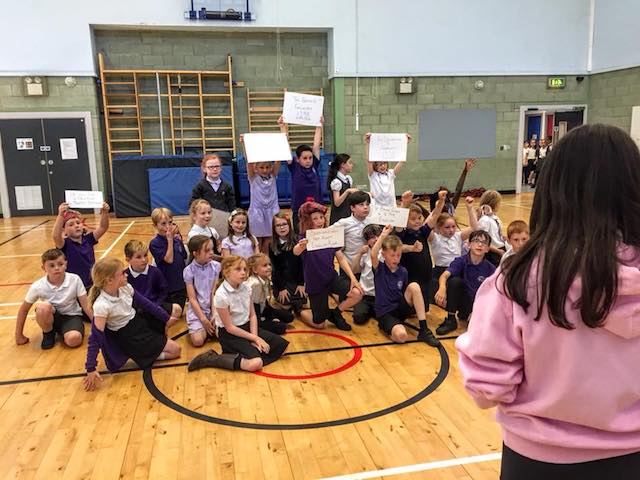 Scottish Book Week: 19-25 November 2018
Books are a wonderful, wonderful thing. Not only can they transport you to magical worlds, help you meet amazing characters and fire your own imaginations – they can also celebrate culture and the places we call home. Cue Scottish Book Week, which every year shines a light on some of the best Scottish authors and books to be found. Led by the Scottish Book Trust – a charity that believes reading and writing has the power to change the world – it's a much-loved key date for Scottish schools.
Workshop options: 
The Gruffalo in Scots (P1-3)
The Three Craws (P1-3)
Greyfriars Bobby (P4-7)
Rabbie Burns – "Wee, Sleeket, Cow'rin, Tim'rous Beastie" (P1-3 & P4-7)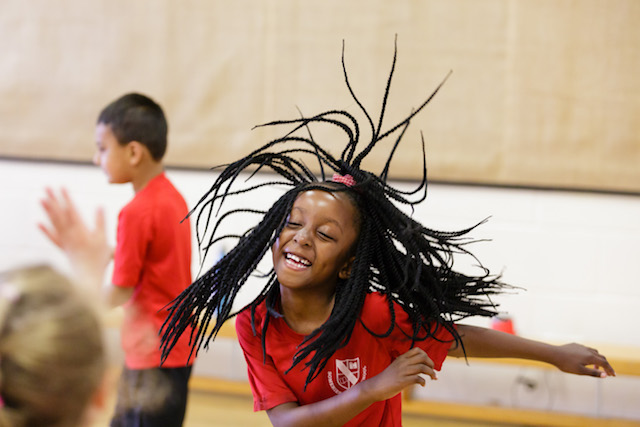 Merry Christmas!: December 2018
The trees are up, the tinsel is out and the smell of mince pies is in the air. Yes, it can only be Christmas! A key date that takes over the month of December, Christmas is a very exciting time of year, filled with culture, history and tradition. This year, we'll be teaming the festive season with Christmases past, as we enter into the magic of a Victorian Christmas! Discover which important creations have shaped Christmas celebrations. Brand new for 2018, your school will be transported back to an age of snow-filled wonder.
Workshop options:
Victorian Christmas (KS2) – this is currently in development so keep your eyes peeled!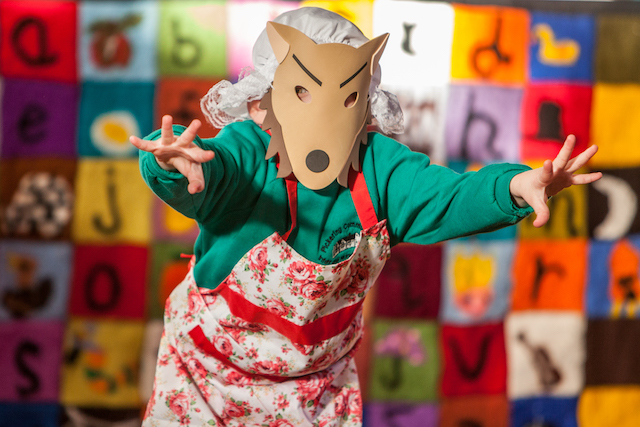 Safer Internet Day: 5 February 2019
As any teacher well knows, educating the children in our care about how to stay safe online is a huge consideration in our modern world. The internet is an amazing tool for all ages, but there are potential dangers we need to be able to look out for. Safer Internet Day aims to inspire positive use of digital technology. Whether you're an avid gamer, an online shopper or instant messaging maestro, there are plenty of tips and tricks to help our children enjoy the internet safely and responsibly.
Workshop options:
Game Over (KS2 – addictive gaming, sleep deprivation, anger control)
Into the Screen KS1 and Into the Screen KS2 (KS1 & KS2 – online privacy, cyber bullying, in-app purchases)
Captain Digi and her Online Safety Ship! (KS1 – online privacy, cyber bullying, in-app purchases)
It's Up To You, #008 (KS2 – online privacy, safe use of technology, cyberbullying)
Friend: UnFriend (KS2 – social media, cyberbullying, age restrictions)
World of Thrones (KS2 – online gaming, cyber bullying, safe use of technology)
Mirror, Mirror (KS2 – online pressure and social image)
Don't Talk to Strangers (KS2 – online grooming)
Cyber Generation Game (online safety for parents and teachers)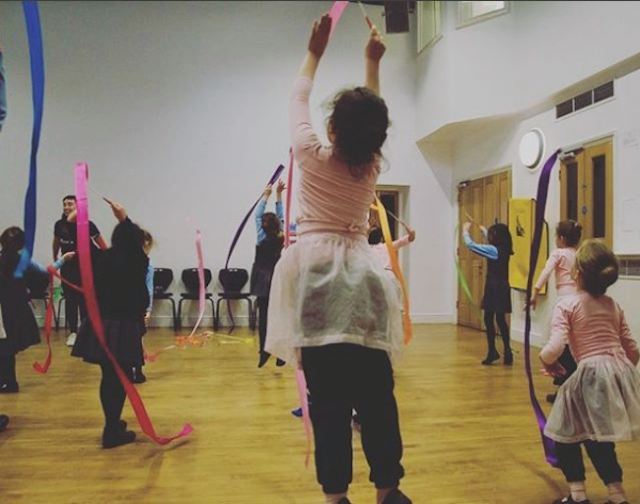 Chinese New Year: 5 February 2019
Also known as The Spring Festival, Chinese New Year marks the start of the lunisolar Chinese calendar. It is a huge cause for celebration in China where families come together to clean their homes, share great food, launch fireworks, shop at open-air markets and enjoy traditional dances. Top fact: every year is marked by one of 12 animal zodiacs and 2019 will be the Year of the Dog!
Workshop options:
Chinese Ribbon Dancing (KS1 & KS2)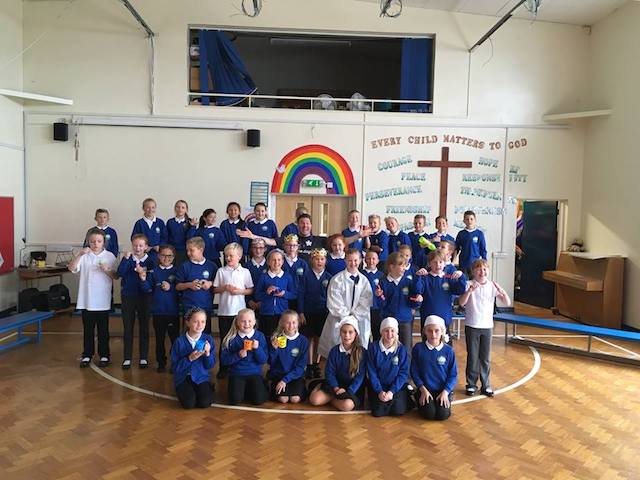 World Book Day: 7 March 2019
We all have a favourite story, right? One that fires our imagination, fills us with wonder and lets our spirit soar? Books have a huge part to play in our lives and World Book Day is the perfect time to celebrate those stories that mean the most to us. The official website has loads of marvellous ideas for how schools can get involved, ranging from creating props to bring favourite books to life, to a visit to a local bookshop. One of our favourite activities is creating a soundscape as a book is read aloud – get instruments and recycled materials involved for added fun!
Workshop options:
The Tales of the Gruffalo (KS1)
A Midsummer Night's Dream (KS1)
Macbeth (KS2)
Frankenstein (KS2)
Treasure Island (KS2)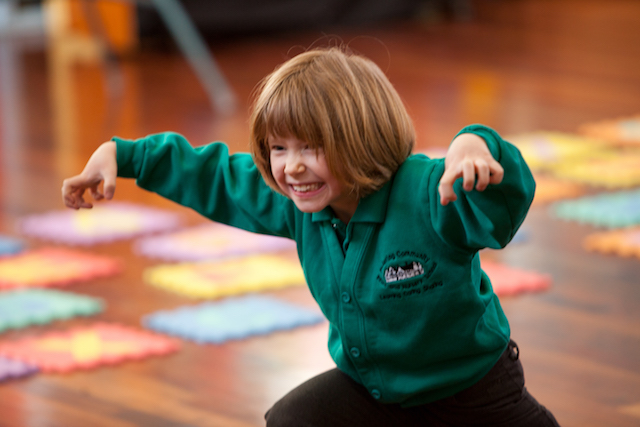 British Science Week: 8-17 March 2019
Science is an awe-inspiring, mind-boggling, gut-swooping subject. With space, animals, rockets, food, forces, robots and more all at our scientific disposal, British Science Week is a wonderful opportunity to gather your pupils and explore what you can create together. Resource packs designed especially for EYFS, primary and secondary classes are available via the official website to fuel imaginations and fire discovery. What will you uncover?
Workshop options:
Wonderful World series for KS1 including Space! The Final Frontier, Rainy Rainforest (also available for KS2), Weather & Seasons, Living Things, Our Carbon Footprint, A Toy Story, Arctic & Antarctic
Earthquakes & Volcanoes (KS2)
Inventors and Inventions (KS2)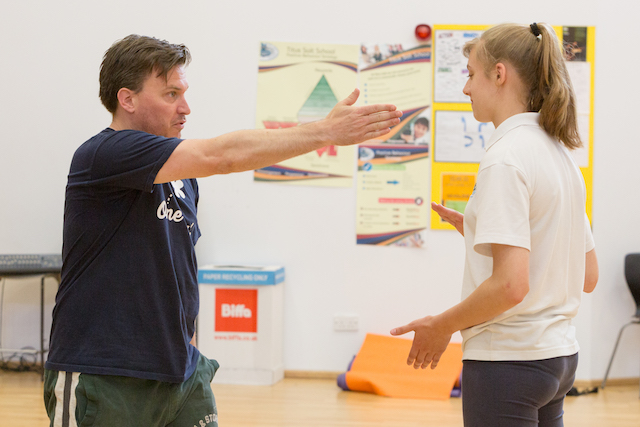 Shakespeare Week: 18-24 March 2019
The late, great William Shakespeare has shaped reading and writing in Britain. More than 400 years after he lived, his plays continue to be read by schools all around the world and have made a huge contribution to English literature as we know it. Shakespeare Week is especially targeted at giving primary age children their first introduction to Shakespeare and his unique characters, stories and language.
Workshop options:
A Midsummer Night's Dream (KS1)
Macbeth (KS2)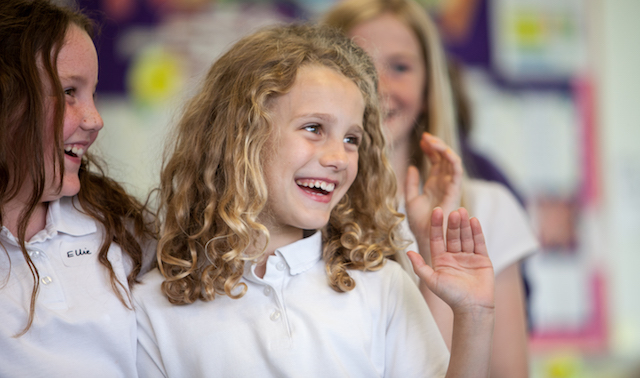 Mental Health Awareness Week: 13-19 May 2019
At One Day we're committed to opening up the conversation around mental health. We believe that an understanding of mental health and what it means to struggle is achievable at any age. There is no stigma in suffering, and teaching children empathy, self-awareness and resilience can help build a kinder, more accommodating, world for all. Mental Health Awareness Week says that by tackling stress, "we can go a long way to tackle mental health problems such as anxiety and depression".
Workshop options:
Mindfulness: Becoming a Mindful Superhero (KS1-KS4)
Staff Well-Being and Mindfulness
Mirror, Mirror (KS2)
Sun, sea and... school? 🏖 Learning doesn't only happen on a chair, in a classroom, with a book. This school has tur… https://t.co/SmWXOtfL66
Posted 14 hours ago
Follow Us!