Romeo & Juliet is one of the best-loved Shakespearean stories – for good reason! In this school Shakespeare workshop, enter a world filled with love, friendship, loyalty and the bitter sting of betrayal. Along the way, your KS2 class will investigate key themes, tumultuous relationships and the narrative structure. Plus, an opportunity to see if they've got the gift of the Shakespearean gab!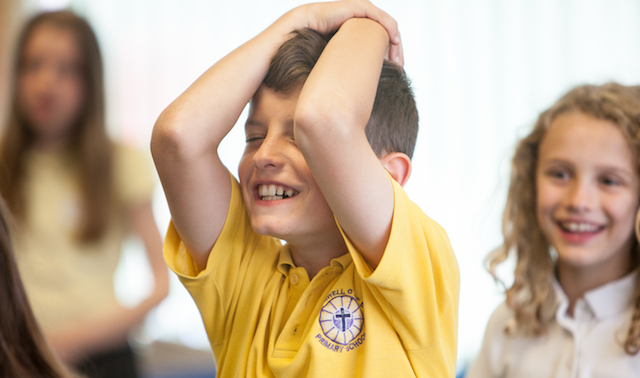 **You can now join us online and browse an exciting digital library of educational videos for primary pupils, including Literacy workshops. Click here to visit Uno.**
"We liked how the workshops were well-controlled, informative, accessible and well paced. All the children and staff throughout the week thoroughly enjoyed the sessions. They were well linked to the curriculum and age appropriate. The games were fun but also contained important learning and information. Our facilitator was knowledgeable, approachable, professional and friendly. In a short space of time she built up good relationships with staff and children, managing the sessions extremely well. Definitely an experience we would want to repeat."
Class Teacher
East Midlands
Close
Enquiry about:
Romeo & Juliet