Back
Gosh, it's been a busy few months hasn't it? Our talented team of facilitators have been working flat out in primary schools, delivering all sorts of creative days to your pupils. But which autumn term topics have ruled the roost? As we approach half term (woohoo!), we're excited to reveal our top 7 workshops so far this autumn.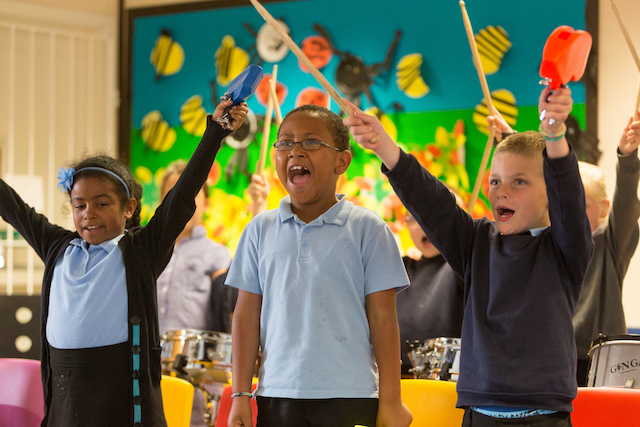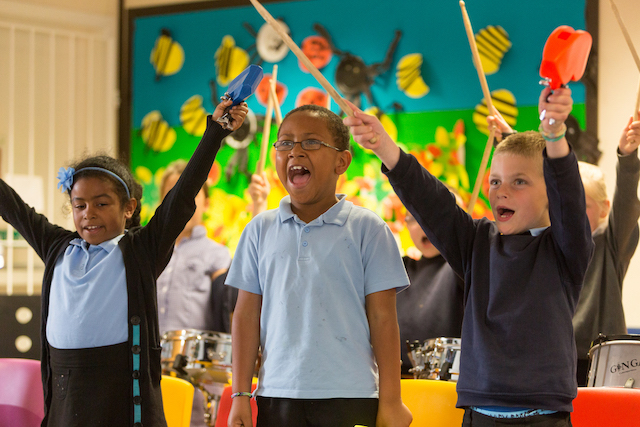 A quick reminder that this list is from our most booked in-school workshops. We also have an array of online videos to help teachers stream creativity into their classrooms – simply click through to Uno to find out more.
So without any further ado, let's find out which topics have captured your pupils' imaginations this term!
1. Ancient Maya, KS2
History is a firm favourite all year round, but Ancient Maya is proving a particularly popular autumn term topic. Chock full of mighty gods, scary sacrifices and ball games galore, we can see why! This workshop takes your KS2 pupils on a journey back to Mesoamerica, using drama to find out what life was like as part of this ancient society. Find out more about our Ancient Maya workshop.
2. Black History, KS1 & KS2
October is Black History Month, so it's no surprise that we've been delivering lots of Black History workshops this term. With separate options for KS1 and KS2, your pupils uncover the stories of various black history heroes, including Nelson Mandela and Rosa Parks, and tackle big concepts such as discrimination and freedom. Find out more about our Black History workshops for KS1 and KS2.
3. Earthquakes & Volcanoes, KS2
Not just one of the biggest autumn term topics, but a favourite workshop throughout the year! Earthquakes & Volcanoes shines a light on the physical geography of these geological phenomena. From the fiery spew of boiling hot lava to the trembling earth beneath your feet, pupils discover why they occur. Plus, how humans protect themselves and significant historical incidences. Find out more about our Earthquakes & Volcanoes workshop.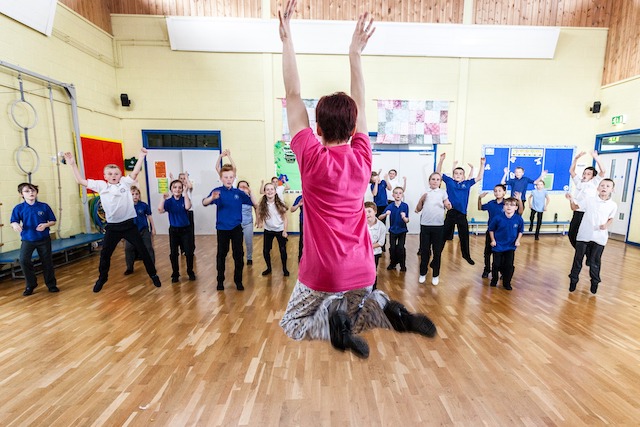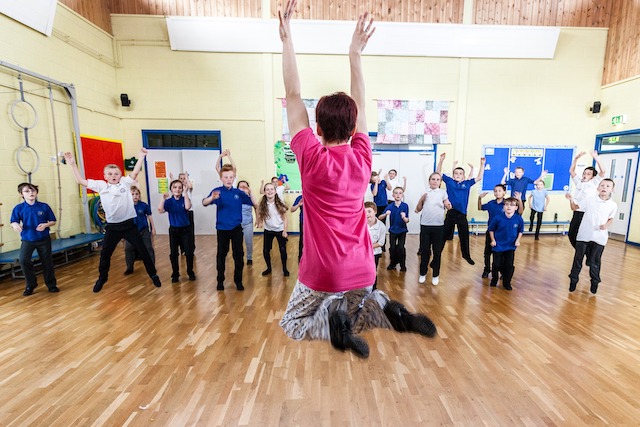 4. Great Fire of London, KS1
That's right, another history entry! This time, it's one of the greatest disasters to have ever occurred in England's history. In 1666 The Great Fire of London swept across London, raging for four days and destroying much of the city. Using role play and drama, pupils walk through the events, timeline and key characters of the fire. Find out more about our Great Fire of London workshop.
5. One Kind Word, KS1 & KS2
November sees the arrival of one of the most popular focus weeks in primary school calendars… Anti-Bullying Week! This year's theme is 'One Kind Word' and as core members of the Anti-Bullying Alliance, we're proud to deliver dedicated workshops on this theme. Discover the positive power of words, why what we say matters, and how even the littlest kindness can go a long way. Find out more about our One Kind Word workshops.
6. Stone Age, KS2
Follow your imaginations back hundreds of years to meet the inhabitants of the Stone Age. In this popular history workshop, your pupils investigate the timeline of this action-packed period all the way up to the Iron Age. From cave carvings and handmade tools to the ins-and-outs of daily life, you'll soon see that life was nothing like it is today! Find out more about our Stone Age workshop.
7. Titanic, KS1 & KS2
Last but certainly not least, Titanic remains one of the most booked autumn term topics for primary schools. In this workshop, your classes use the performing arts to uncover the stories of passengers trapped on board this fateful ship. Thought-provoking and packed with information, set sail to find out exactly what happened in the cold North Atlantic Ocean on 15 April 1912. Find out more about our Titanic workshop.
Got any questions? Would you like to know more about any of our primary school workshops and how to book? Please get in touch or give us a call on 01937 372 131. We look forward to hearing from you!
Sitting at your work desk, covered in sparkles and surrounded by cheese. It can only mean one thing... Let the Chri… https://t.co/0lmPshP3FE
Posted 18 hours ago
Follow Us!