Back
Anti-Bullying Week 2019 Theme Announced (Plus Brand New Workshops!)
Change starts here. 
Change starts now. 
Change starts with us.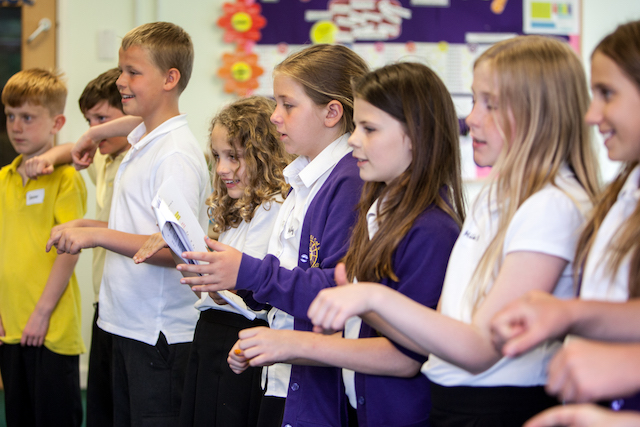 Anti-Bullying Week is one of the busiest times in a school's calendar. In November, pupils and teachers all over the country come together with a united goal: to raise awareness of bullying in all its forms. Not only that, but Anti-Bullying Alliance's focus week gives us all the opportunity to make necessary changes to ensure we're creating a positive, safe environment for everyone in our care.
So what's this year's theme? Earlier this week, the Alliance announced the theme for 2019: Change Starts With Us! In their own words "By making small, simple changes, we can all come together to break that cycle and create a positive environment for everyone. Because together, we can be the change. Change starts with a conversation. It starts with checking in. It starts with work together".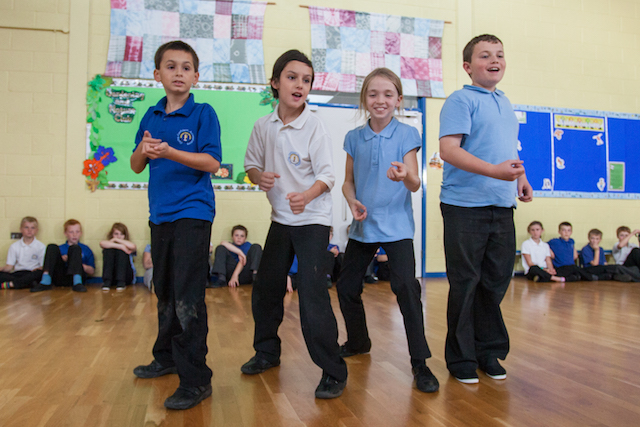 Here at One Day Creative, we are proud to be Core Members of the Anti-Bullying Alliance. That means our tailor-made drama workshops are here to spread this year's 'Change Starts With Us' message across the UK. With separate options for both KS1 & KS2, we'll help to inspire a positive message and collective responsibility to tackle bullying.
11-15 November 2019 is looking set to be a VERY busy week! Find out a little more about our action-packed school workshops, and how your pupils can take part…
KS1 'Change Starts With Us' Anti-Bullying Week Workshop
Join us at the Elite Academy of Superheroes and find out just what it takes to be your Super Self! An action-packed training session for all budding Superheroes who will learn their own secret powers, as well as how to spot them in others. Combine that with the Super Special Booster Power of working together and your class will become an unstoppable force in standing up to bullying. We all have the power to make the world a better place – change starts with us!
Visit this KS1 workshop page for more information.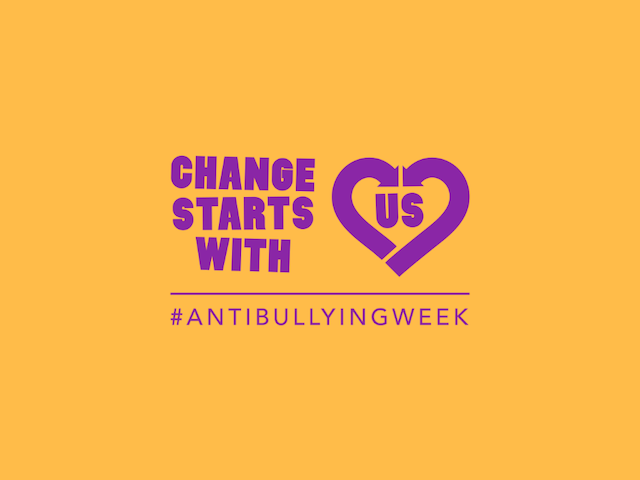 KS2 'Change Starts With Us' Anti-Bullying Week Workshop
Question; What's the key to effecting change and delivering a powerful anti-bullying message in school? Answer; Working together. Thats exactly what this one hour workshop for KS2 focuses on. Through creative play, discussion and drama, pupils develop their communication skills, self-awareness and empathy towards others in a positive, supportive environment. Learning to take responsibility for their actions and choices, pupils work together to craft a shared anti-bullying message – proving that change really does start with us.
Visit the KS2 workshop page for more information.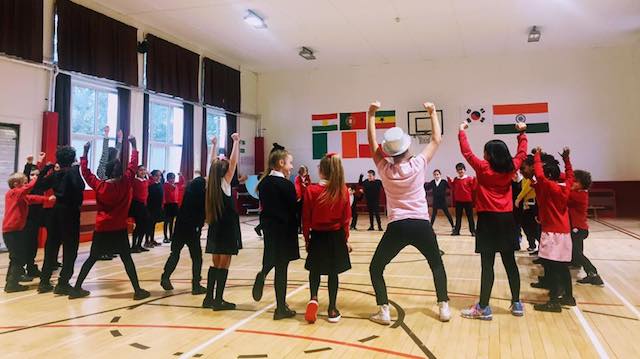 And the Anti-Bullying message doesn't stop there…
Although we're delighted to release these brand new workshops for Anti-Bullying Week 2019, we also have plenty of other Anti-Bullying workshops up our sleeve! Here are just some of our existing, popular titles:
Dates in national focus weeks book up well in advance. If you'd like to talk to us about any of our Anti-Bullying Week workshops, or how we can work together with your school, please don't hesitate to get in touch.
With all best wishes,
One Day Creative team x