Dust off your dancing shoes and get ready to explore African culture through movement! Many countries in Africa have distinct dance styles, often related to their unique customs and folklore. We'll bring some of these wonderful stories to life in this African dance workshop for KS1 and KS2 children, exploring traditional moves and music along the way.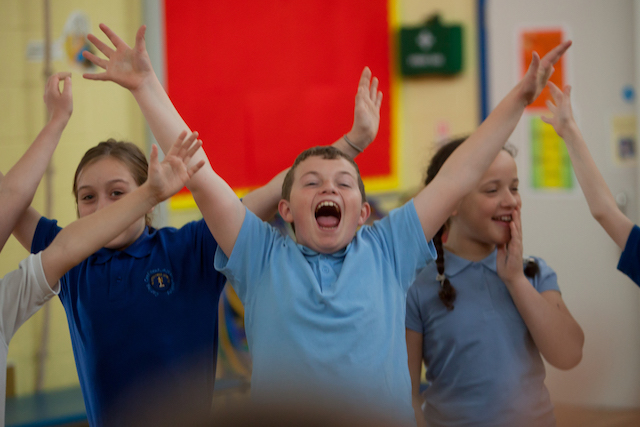 **You can now join us online and browse an exciting digital library of educational videos for primary pupils, including Dance workshops. Click here to visit Uno.**
"Here are some reflections the children have made after the Dance Africa Workshop:
- It was an amazing experience, I felt happy to do it!
- African dance its amazing how hip hop and other music originated from Africa.
- We learnt a lot while doing the dance, there's always a story behind the harvest and it is very important.
- Harvest dance moves come from the process of harvest dance is part of their culture
- I was bursting with energy and the African dance made me think about music more.
- I would love to do it again and again and again.
We had an amazing Day! Thanks for coming to visit us!"
Head Teacher
Primary School in Somerset
Close
Enquiry about:
Dance Africa