Back
In our Mindfulness workshops for children, we often liken Mindfulness to being a superpower. Why? Because it's an awesome, powerful tool that is present within each and every one of us. You don't need anything other than yourself to to do it and it can really help us understand and combat difficult situations – just like superheroes do!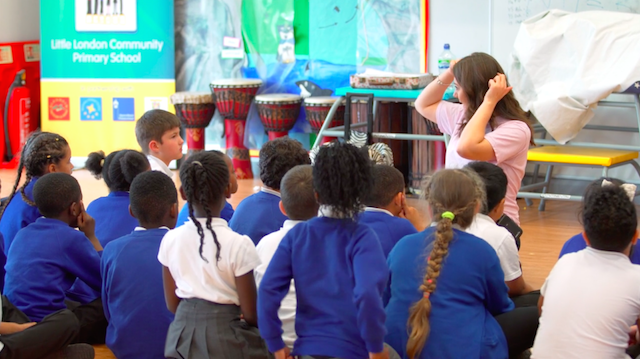 We have a film coming out shortly which will show you just how we approach Mindfulness sessions in schools. But for today's #MindfulMondays we wanted to share this funny, quirky 3-minute animation from Happify that also likens Mindfulness to a superhero power. The film is aimed at adults (there is some low-level swearing so please don't share with your class without watching first!) and is a really simple introduction to the notion of Mindfulness and how it can benefit us.
Mindfulness begins with self-awareness. As the video states – the aim isn't to render you into "some lifeless, non judgemental blob"! It is to be able to distinguish between the myriad emotions you can feel at any given moment, so you can respond to them wisely and appropriately. You can probably see, then, why this is such an amazing tool to equip children with.
But how to get there? In this next video, expert Andy Puddicombe talks about how just 10 mindful minutes a day can build this superpower and make a huge difference to your overall wellbeing. And if the word 'meditation' makes you reel back in horror – don't worry! There is no need whatsoever for sitting cross-legged and chanting 'ohhhhm' with a stick of incense (unless you want to, of course!). Andy uses juggling balls as an analogy to explain how to focus your mind and control those anxious thoughts.
Simple, eh? We're very much looking forward to sharing our own Mindfulness workshop film with you soon. And don't forget, as part of the #MindfulMondays initiative we are encouraging schools around the country to share with us what they do to stay mindful. Whether it's quiet zones, breathing exercises or visualisations – we would love to hear about it. There's even a fab prize on offer!
Find more details about #MindfulMondays here. Wishing you all the best for another happy, healthy week.
Love, the One Day Creative team x
Happy Friday AND Happy Christmas Jumper Day from the One Day office team! Anyone mind if we stay in these cosy knit… https://t.co/qgfiCUjJyI
Posted 21 hours ago
Follow Us!