Back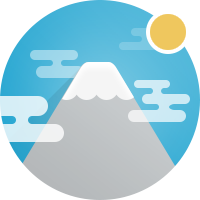 Embark on an adventure-filled journey of discovery with this Earthquakes and Volcanoes workshop, especially designed for KS2 pupils. A hugely popular STEM topic, Earthquakes and Volcanoes puts your classes at the centre of these natural phenomena, exploring why and how they continue to shake the world we live in.
The low down on Earthquakes and Volcanoes…
In this interactive workshop, your class will explore key aspects of the physical geography of earthquakes and volcanoes, find out more about recent natural disasters and examine what life would be like if a natural disaster occurred in your area.
Fun fact: Earthquakes and Volcanoes was our most booked STEM topic in 2018/19!
Click through to view the full Earthquakes and Volcanoes workshop page.
What others' say about Earthquakes and Volcanoes…
"A really positive, enriching experience. The children had not discussed this topic before the day, but went away with key vocabulary and an empathy for people involved in natural disasters such as these. It was clear that the facilitator had prepared thoroughly." Primary school teacher, Wolverhampton
How to get your school involved…
Would you like to bring this full-day workshop to life in your school hall? You can! We travel all over Great Britain, visiting schools in every part of the country to deliver our range of creative workshops.
Get in touch with us today to find out more about Earthquakes and Volcanoes and discuss your school's requirements:
Our office is open 8am-4.30pm Monday to Friday and we look forward to hearing from you!
Looking for quality PPA cover in school? Many of our workshops can be delivered as half day sessions, perfect to embed topic learning while you're away from the classroom.