Back
Welcome to our Creativity in the Classroom series! In this series, we share some of our favourite activities, games and challenges to stimulate creative learning on curriculum topics. All ideas come from our online teaching resource, Uno. To find even more engaging activities and interactive videos, visit the Uno website and sign up for your free trial!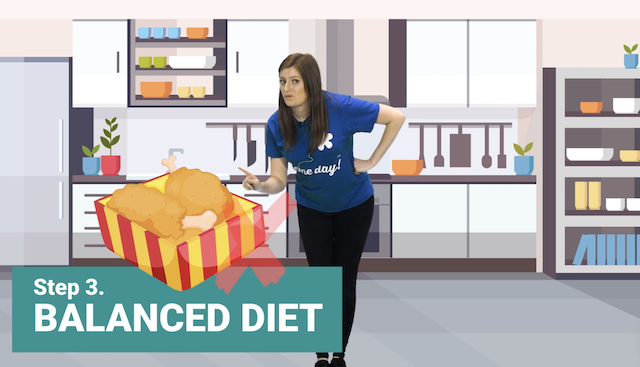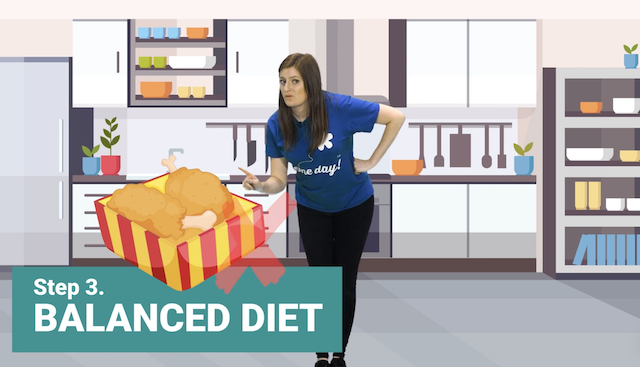 Love crisps? Can't get enough of chocolate? Us too! And while our favourite snacks are great in moderation, the basis of good nutrition is… balance! British Nutrition Foundation's Healthy Eating Week from 14 – 18 June 2021 asks us to consider the foods we put into our body more carefully. More than that, it aims to educate us so we're able to make better choices about what we eat.
But it's not just about cramming bucketloads of broccoli into your meals! Sleep, exercise and hygiene also play a big part in maintaining a balanced lifestyle. Sounds like a lot to think about, right? Don't worry! Here's a fun activity from our Healthy Living for KS1 & EYFS online workshop to get your class warmed up to the topic.
P.S. We also have a Healthy Bodies, Healthy Minds school workshop for KS2, if you'd like us to visit your school in person!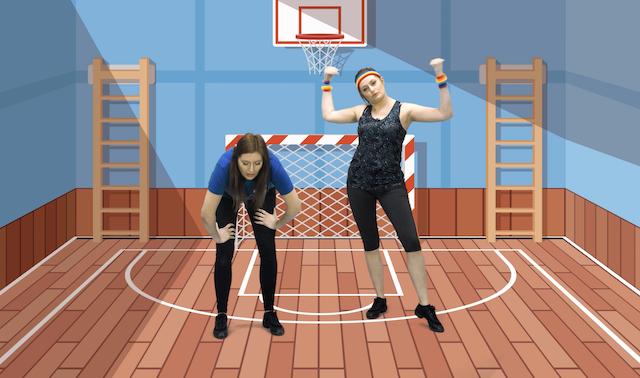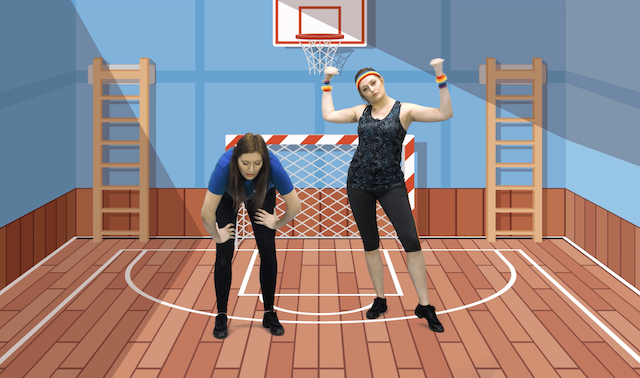 Healthy Living for KS1 & EYFS activity: Before and After Images
To begin with, our online Healthy Living workshop introduces Cardio Carly and Junk Food Jenny. After discovering that Junk Food Jenny hasn't been feeling great recently, it's time for you to discuss some ways in which she could improve her health.
Discuss together as a group, then highlight 5 or 6 healthy solutions your class came up with.
For example: regular exercise, 8 hours of sleep, cut down on snacks (healthy diet), regular washing, brushing teeth twice a day etc.
Assign each of the children one of the tips and ask them to create two contrasting still images using their bodies. The first should be Junk Food Jenny before her transformation, the second can be Jogging Jenny after!
Pupils can perform their stills individually or work in pairs with one child being 'before' and the other representing 'after'.
Encourage the children to use interesting levels, facial expressions and clear body language to depict the differences in lifestyle. Don't forget to consider Jenny's emotions too!
Feel free to get involved yourself and create some images of your own. This is especially helpful if your class needs a little creative support.
Using our bodies to perform actions isn't just fun, it's a great way to aid memory retention! Furthermore, discussing healthy solutions in this way invites pupils to come up with their own ideas and builds confidence.
Keen to keep the conversation going with some follow-up activities? How about discussing low-fat food options and providing paper plates so children can create their own healthy meal? Or, pupils can practice their bossy verbs by writing an instruction sheet on How To Wash Your Hands – complete with illustrations! This is also a great activity for using time connectives such as 'first', 'then', 'next' and 'finally'.
If you'd like to learn more tips for improving Creativity in the Classroom, take a look at our online teaching resource, Uno. This easy-to-use website is packed with interactive videos and teacher guides on a wide range of topics. Please get in touch to find out more and begin a free trial for your school.