Back
Amazing Vegetarian Recipes for National Vegetarian Week!
Here at One Day, we love food! We enjoy talking about it, dreaming about it and, even better, sharing it (no more office cake days have been a real low point of lockdown!). Although we may have missed this over the past year, what better way to get back to experimenting in the kitchen than by cooking up some amazing vegetarian recipes for National Vegetarian Week from 10th-16th May 2021.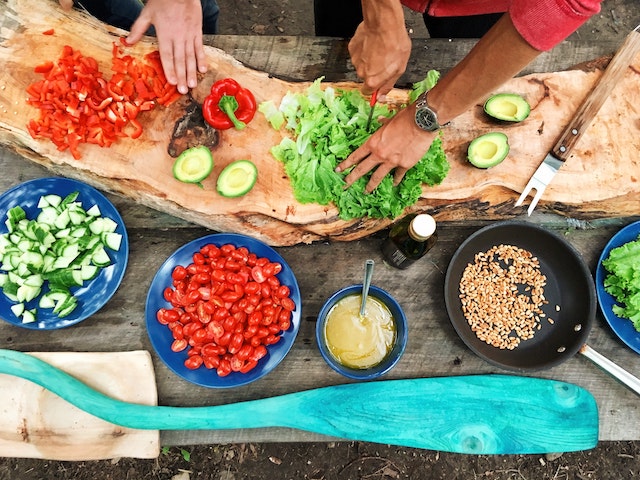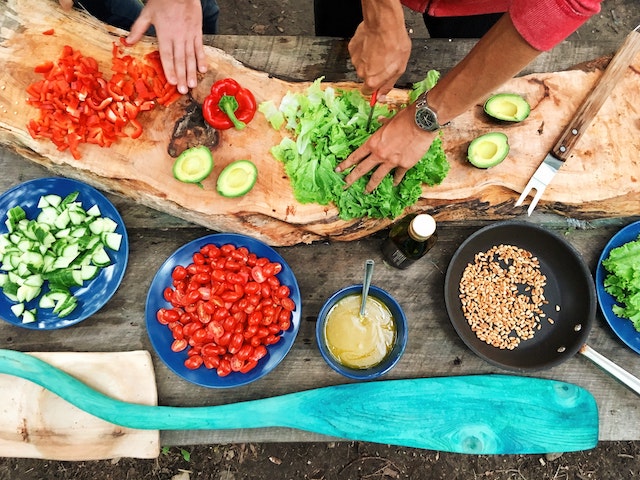 This year, the theme for National Vegetarian Week is the Veggie 123 Challenge. The aim is for everyone involved to go veggie for one week and challenge their friends and family to do the same. Not only will you see what delicious dinners you can concoct, but it's also great for the planet!
Stuck for ideas? Need a little din-spiration? Never fear, our One Day foodies are happy to share some of their much-loved amazing vegetarian recipes with you, so you can take on that 7-day challenge in mouthwatering style.
Day 1 – Ruth's Gnocchi with Courgette, Mascarpone and Spring Onions
Simple, fresh and with just the right amount of indulgence, this bubbling baked gnocchi dish comes out of the oven looking A+ every time. Ruth likes to add some fried mushrooms along with the courgette for that extra umami punch, and swaps out parmesan for a vegetarian alternative. Click here to see the recipe.
Day 2 – Clem's Quick Quesadillas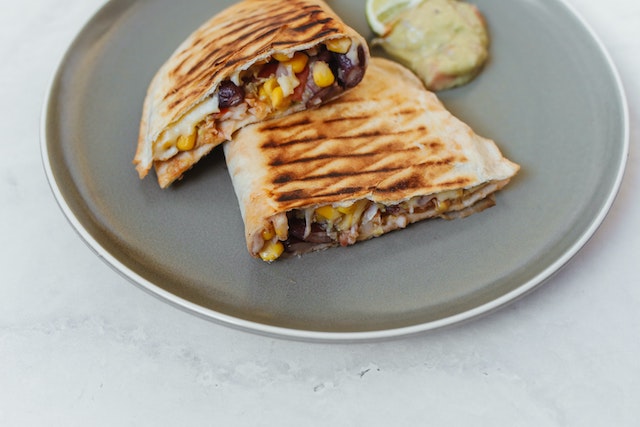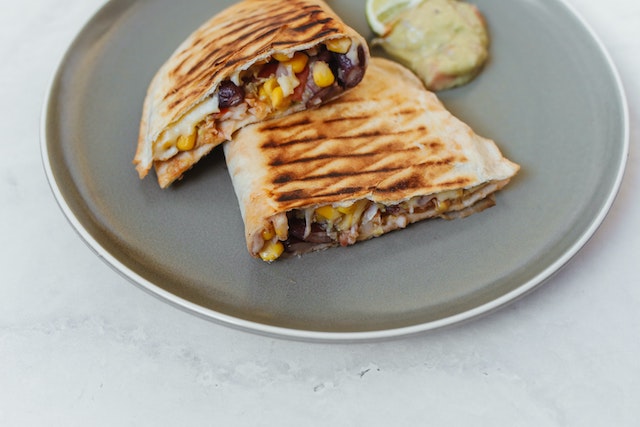 This Mexican-inspired dish is so simple and only requires a short shopping list! Clem serves his quesadillas up with a crunchy side salad so you can feel super healthy (in that case, we won't judge if you want to add a cheeky extra handful of grated cheese!). Follow Clem's recipe below:
Quick Quesadillas
Serves 2 adults
6 tortillas
400g can mixed beans
3 spring onions
1 tbsp tomato puree
1 tsp fajita/Mexican spices
A good helping of grated cheese
Plus ingredients for a salad on the side – we like tomatoes, rocket, cucumber, balsamic vinegar, olive oil and a spritz of lemon juice!
Prep
Prepare your side salad and set aside
Chop the spring onions
Drain and rinse the beans, then pop into a bowl and mash using the back of a fork
In the bowl, mix the beans with the chopped spring onion, tomato purée, spices and cheese
Cook
Heat a frying pan with a small drizzle of oil
When hot, lay a tortilla flat on the pan and spread the beany mixture across half of it
Fold your tortilla in half and fry for 3-4 mins each side until slightly brown
Last but not least, enjoy!
Day 3 – Georgina's Creamy Mushroom Vegan and Gluten Free Risotto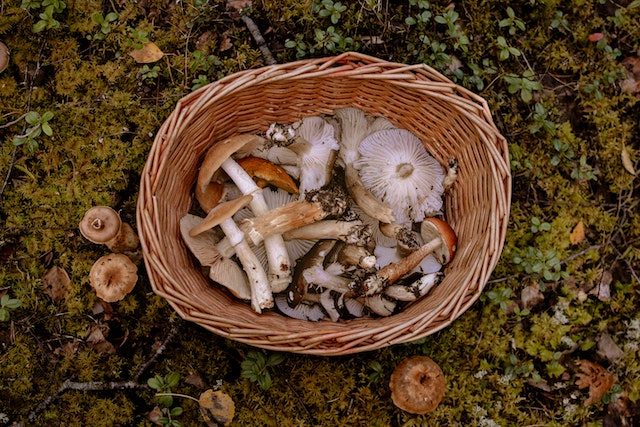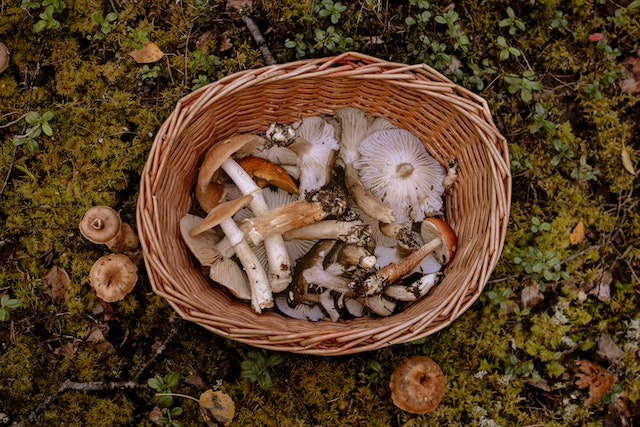 Inspired by her daughter's recent change to a vegan lifestyle, plus a need to accommodate other family food intolerances, Georgina gave this dreamy creamy mushroom risotto a whirl. Now, it's a real household favourite! A delicious recipe such as this one shows just how vegetarian and vegan food can provide rich and tasty meals everyone can enjoy. Georgina says the nutritional yeast is an optional extra, so don't worry if you can't find it. Follow the recipe here.
Day 4 – Jess's Cheeeesy Cheese and Cauliflower Soup
When Jess was at university she took just one Jamie Oliver cookbook to help her rise above the pot noodle prejudice of student foodie life. From this arose her famous cheese and cauliflower soup recipe! The first time she made it her new flatmates gathered round the pan with a sceptical spoon. However, on first taste it became an instant hit and helped her make firm friends – all of whom still remember that famous cheese soup to this day. After all, good food should bring people together! Perfect for an autumn day and best served with a warm, crusty baguette. See how it's made here.
Day 5 – Sarah's Ultimate Vegan Tray Bake Ragu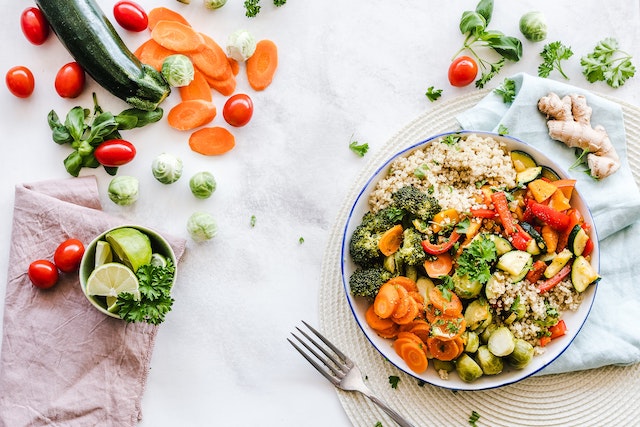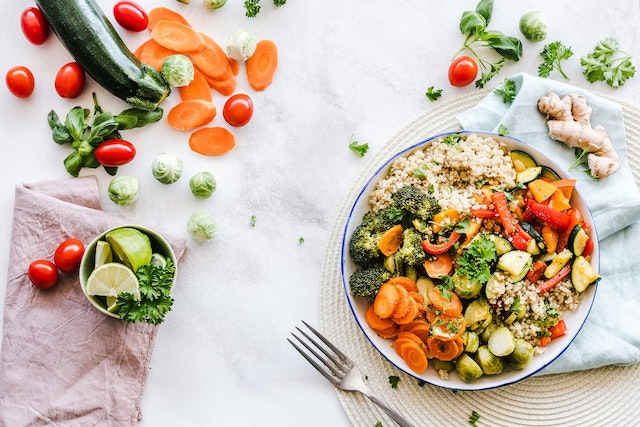 Sarah's prized Ragu recipe is a hit for veggies and vegans alike (just make sure you swap chicken for vegetable stock). This rich dish makes you feel like a real culinary connoisseur as you'll almost certainly need a trip up the herbs and spices aisle beforehand! Brilliantly versatile and a total treat for the taste buds, the super-flavoursome, mushroom-based tray bake can be served with pasta, rice or vegetable mash. Plus, there's usually enough for lunch leftovers the next day – win-win! Find the recipe here.
Day 6 – Becky's Indulgent Truffle Mac 'n' Cheese
This American classic gets a definite glow-up thanks to the addition of luxurious truffle oil. When it comes to amazing vegetarian recipes, this is a real weekend delight with three different types of cheese bubbling away beneath golden breadcrumbs. Talk about food heaven! Becky admits this isn't the healthiest of recipes, but it just goes to show that veggie classics can be devoured in both healthy or super indulgent ways. Hey, everyone deserves a treat every once in a while and this recipe is hard to beat!
Day 7 – One Day's Veggie Mezze Platter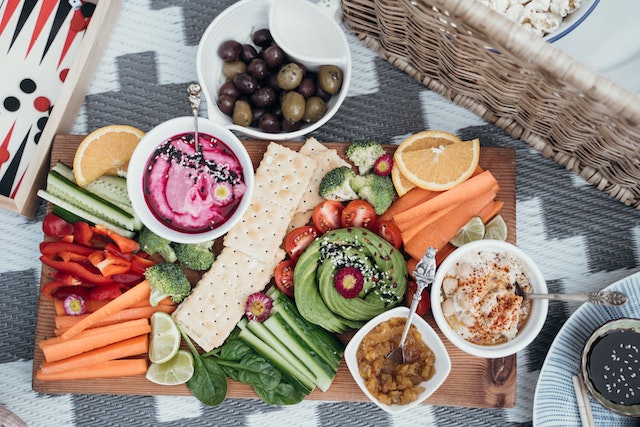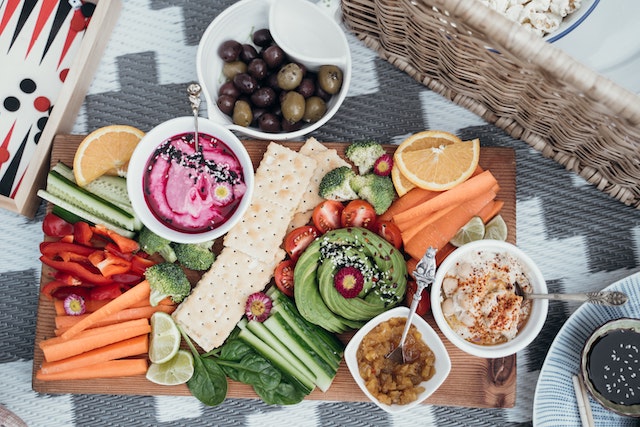 As the days start to get warmer you might be looking for something a little lighter to share with friends or family. Look no further than our beloved veggie mezze platter. With something to please everyone in the office (or round your garden table!), have a go at putting together this eclectic collection of savoury treats, including creamy hummus, zingy vine leaves and, of course, plenty of pita breads for dipping. Perfect for munching on whilst everyone is catching up on a year of missed chatter! Recipe can be found here.
Written by Jessica McWilliams.
Sitting at your work desk, covered in sparkles and surrounded by cheese. It can only mean one thing... Let the Chri… https://t.co/0lmPshP3FE
Posted 13 hours ago
Follow Us!