Back
Welcome to our Creativity in the Classroom series! In this series, we share some of our favourite activities, games and challenges to stimulate creative learning on curriculum topics. All ideas come from our online teaching resource, Uno. To find even more engaging activities and interactive videos, visit the Uno website and sign up for your free trial!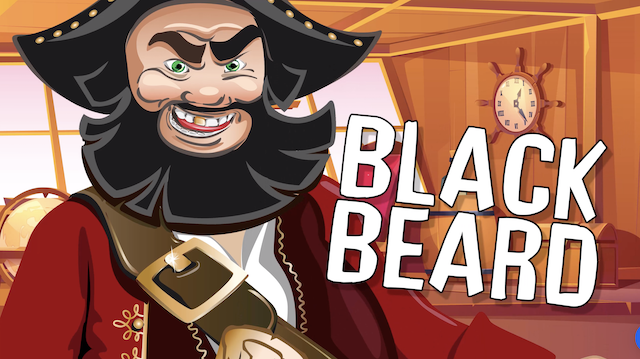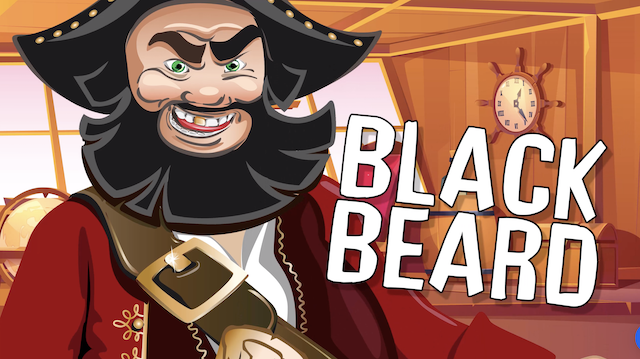 Yarr, the life of a pirate isn't all bottles of rum and filling yer tum! In fact, many of history's most famous pirates were fascinating figures as well as scoundrels of the high seas. In today's Creativity in the Classroom activity, we're going to sing a little song about one of the most fearsome and famous pirates of them all: Blackbeard!
Crammed with facts about Blackbeard's life and character, this catchy shanty song for KS1 can be found on our online teaching platform, Uno. However, you're welcome to create your own song if you prefer. Remember to set the lyrics to a memorable tune and include lots of intriguing tidbits about this controversial captain!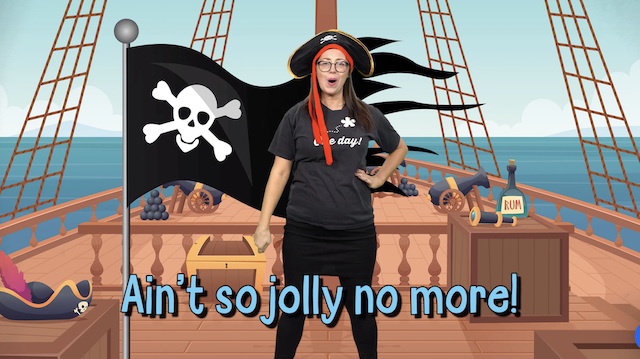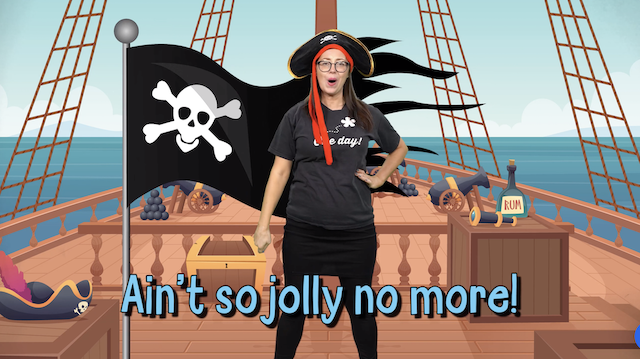 Blackbeard's Song: Famous Pirates KS1 
While the aim of this song is of course to enter the seafaring world of Captain Blackbeard, the activity also helps to enhance pupils' performance and speaking skills. While learning the facts, don't forget that channelling your boisterous pirate spirit is all part of the fun!
Learn the four verses one by one and take time after each to discuss the lyrics with your pupils. What do they tell us about Blackbeard? Are they about his character, his appearance or his actions? What adjectives might you use to describe him, based on what you know so far?
Recap and replay the verses so that children are comfortable before moving onto the next section. This can take place over a number of weeks as you explore your pirates topic, so don't rush!
Once your class has nailed the lyrics and melody, it's time to get physical. Either follow the simple choreography in our video, or get creative and make up your own! Using our bodies aids memory, so feel free to ask your pupils to suggest some of their own moves.
If you have any instrumental sections in your song (as we do in ours), ask the children to walk in a circle in character as Blackbeard. This introduces role play to the activity and keeps them focused between verses.
Once you've worked your way through the entire song, why not showcase what you've learned in an informal show-back to peers or parents? Don your pirate hats and practise that buccaneer body language!
Plus, the learning needn't end there. Why not encourage pupils to write an additional verse all of their own, using rhyming couplets? They could also write a short newspaper story about one of Blackbeard's great feats. Or, you could all create a brand new song about other famous pirates such as Anne Bonny or Mary Read. Both led fascinating lives and were just as fierce as any of their male opponents!
If you'd prefer us to bring your Pirates KS1 topic to life in your school hall, take a look at our in-school Pirates workshop for KS1 instead!