Scrrrch! Tish! Wallop! Zing! That's the sound of great recycling! Grab a pair of drumsticks and say hello to a hands-on school music workshop where your pupils form their very own Junk Funk Orchestra using common household recyclable materials. The message? Reduce, Reuse, Recycle - and make music! This recycling KS1 and KS2 workshop will have your pupils working together to create Scrap Raps that can be shared throughout the school.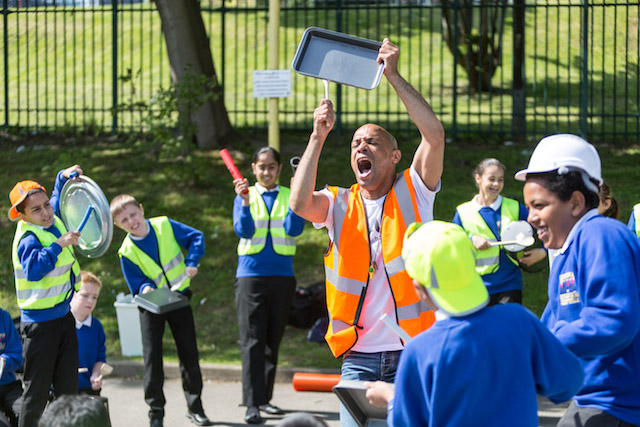 **You can now join us online and browse an exciting digital library of educational videos for primary pupils, including Music workshops. Click here to visit Uno.**
"Our Drumming day was just the BEST!!! I had a feeling that it would be good! The pupil sessions were great - the enthusiasm of your Facilitator just encouraged all children to get involved. The staff session was OUTSTANDING - such good fun - we didn't want to stop. So I want to look at another date in the summer term - to involve a performance to our parents at the end of the day. You should feel very proud of the activities you take into schools. Thank you! "
Head Teacher
Nottinghamshire
Close
Enquiry about:
Junk Funk & Scrap Rap