In this Bhangra school drumming workshop, pupils have the opportunity to learn the Dhol – a North Indian drum that's played with sticks. Accompanied by a selection of Indian bells and shakers, your class can embrace Punjabi culture and fill your school with those brilliant Bhangra sounds!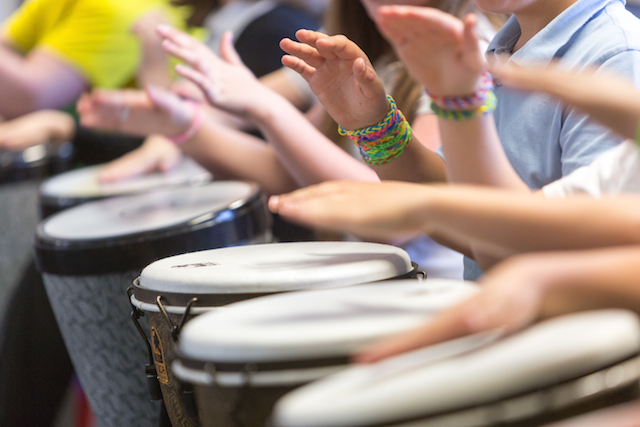 **You can now join us online and browse an exciting digital library of educational videos for primary pupils, including Music workshops. Click here to visit Uno.**
"Thank you so much for your talent and organisation! It has really brought our topic to life and we thoroughly enjoyed both the dance and drumming workshops. I was absolutely delighted with the final product and the children really pulled it out of the bag during the performance. Parental engagement was fantastic and they commented on how well the children had participated. I was particularly pleased that the boys took part in the dance workshop as I was apprehensive about their engagement and your Leader made it accessible for all."
Teacher
Blackpool
Close
Enquiry about:
Indian Bhangra Drumming