Back
Phew, Spring Term sure kept us all busy! Not only did primary school pupils return to their classrooms in early March, but teachers also launched into an action-packed line-up of events. World Book Day, British Science Week, Shakespeare Week AND Holi Festival – all in the same month? Talk about keeping us on our toes!
As the long Easter weekend approaches, we hope you all manage to take some well-deserved rest. Who knows, maybe we'll even be lucky enough to enjoy a little sunshine?! In the meantime, we thought we'd take this moment of peace to reflect on the previous term and which Uno workshops captured you and your pupils' imaginations.
Without any further ado, here are *drum roll please*… the top 10 Uno videos of the Spring Term!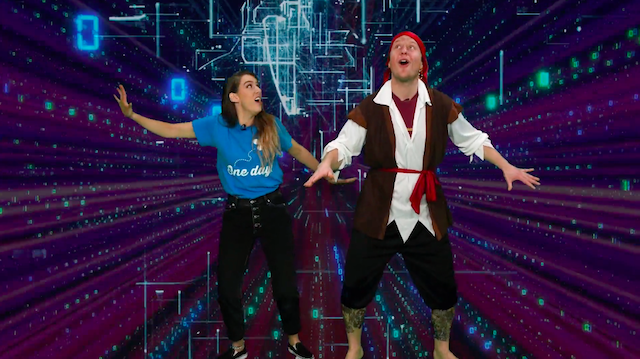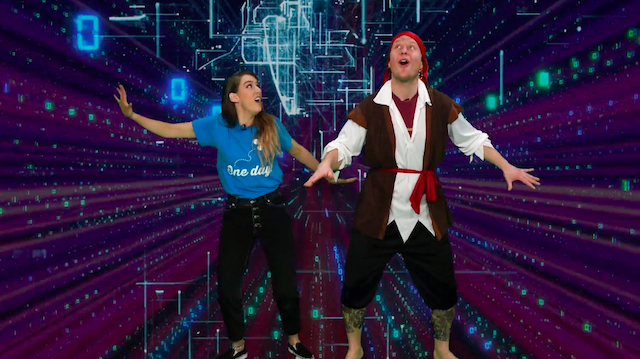 1. Online Safety
Nabbing the top spot are our two Online Safety workshops for KS1 and KS2: Captain Digi and Online World. Safer Internet Week in February may have taken place before primary schools reopened, but that didn't stop teachers and pupils logging onto Uno and diving into these e-safety workshops from home!
2. Mindfulness
We're not sure whether it was down to Children's Mental Health Week in February, or you simply needed to introduce a little calm into your days (hey, we don't blame you!), but our Mindfulness videos were a huge hit this term. With separate options for KS1 and KS2, many of you learnt simple but effective mindfulness techniques to better understand and focus your emotions.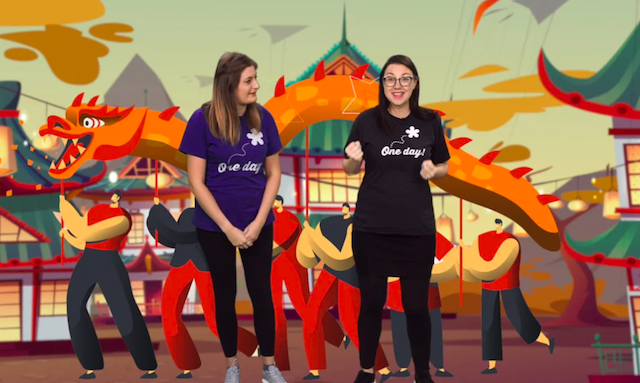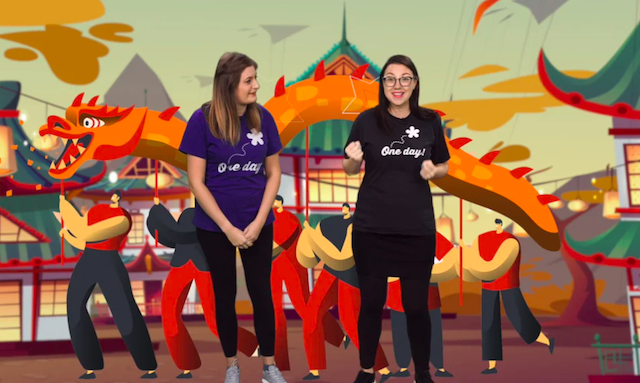 3. Chinese New Year
Bright, bold and bursting with cultural tidbits, many of you celebrated Chinese New Year in February. Each of our three sessions for EYFS, KS1 and KS2 pupils came packed with song, dance and insight into why this world event is so widely celebrated. From learning about ancient mythology to singing traditional greetings, it was a fine way to welcome the new moon.
4. A Midsummer Night's Dream and Macbeth
Despite being written over 400 years ago, Shakespeare's plays are still studied today. During Shakespeare Week in March, you took the time to find out why! Whether you followed in fairy footsteps with KS1 or delved into the Bard's bloodiest play with KS2, these drama workshops explore Shakespeare's unique approach to storytelling and language. The course of true love never did run smooth…
5. Moon Landing
Nothing encapsulates the spirit of adventure and achievement quite like the 1969 moon landing! Many KS2 pupils rocketed alongside Neil Armstrong and his team this British Science Week, for a lunar mission full of role-play and drama. Packed with low-gravity movement and TV presenting skills, some might say it was… out of this world (sorry).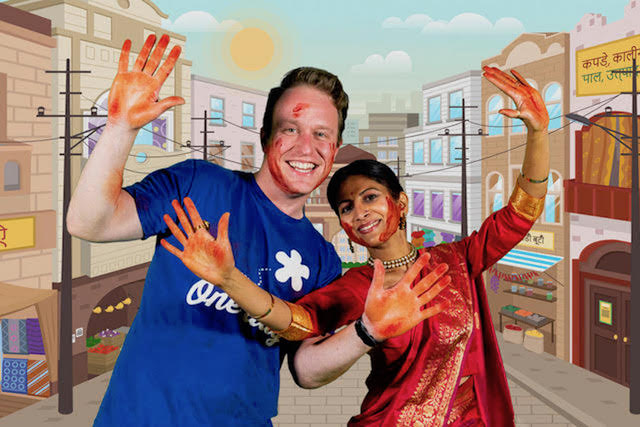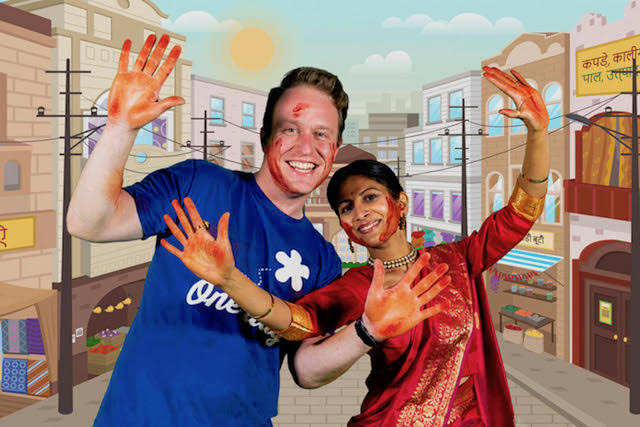 6. Holi Festival
It was a pleasure to join Charu and Clem (digitally, of course!) to learn about one of the most important events in the Hindu calendar: Holi Festival. Why is it known as the Festival of Colours? Is it always celebrated in spring? What ancient tales lie behind its significance? From the festival's origins to its dazzling traditions, this online workshop shares all.
7. The Jungle Book
While World Book Day is usually celebrated in schools, this year was a little different. Instead, we dressed up as our favourite characters and celebrated our favourite stories from home! Our online Jungle Book workshop was a great companion to mark the magic of storytelling. KS1 and KS2 pupils each had the chance to explore the famous characters through movement, poetry and dialogue. Safe to say, things got rather wild…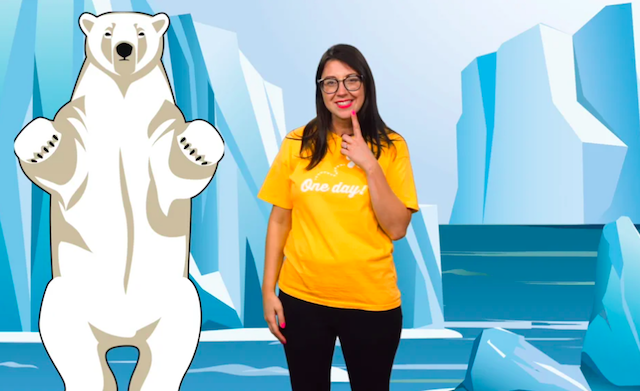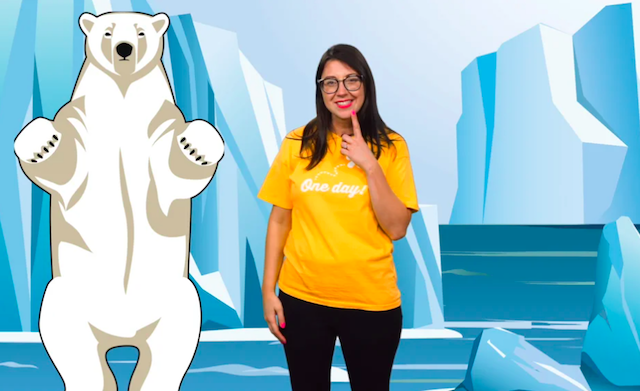 8. Polar Landscape Song
Arctic and Antarctic is a massively popular topic in schools. However, even the most intrepid among us can get a little confused as to which is north, which is south and what animals live where! You made the most of this super simple (and incredibly catchy) song this Spring Term to help introduce your teaching, identify some polar animals and begin using basic geographical vocabulary with your EYFS and KS1 pupils.
9. The Rainforest Song
As if singing about polar bears and penguins wasn't enough, you also warmed up your vocal cords to venture into the rainy forest. From the treetop canopies to the creatures that lurk on the forest floor, this song presents the different layers of vegetation you'll find in the rainforest, as well as the characteristics of each.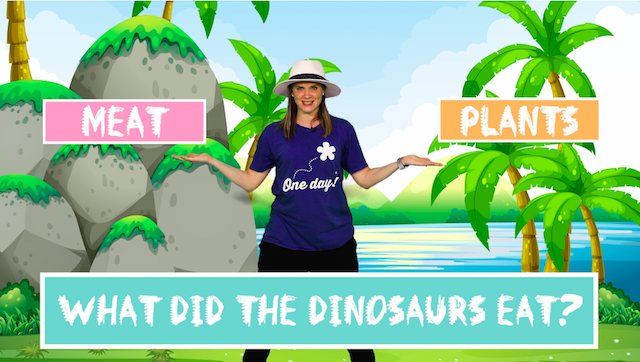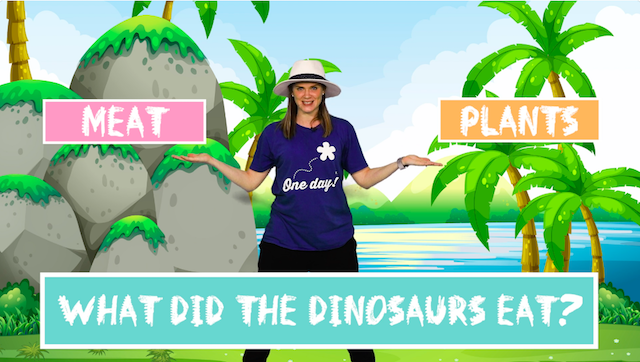 10. Dino Stomp
Just sneaking (or should that be stomping?) into the top 10 is this simple song and dance workshop, perfect for all your palaeontologist pupils! Using movement and some dynamic dino vocabulary, this video workshop introduces children to different dinosaurs, their environments, how they lived and, of course, what they liked to eat. Not humans, we hope?
Welcome to an online world of creative workshops! Uno is jam-packed with interactive videos for primary-aged pupils, ranging from History and Science to Culture and World Events. There are 50+ titles ready to choose from, plus even more on the way including Olympics packages, Flamenco Dance and Staff CPD courses! Find out more and sign up today. 
Although there's still a few weeks left in Summer Term we're thinking about next year already 🙌 Earthquakes & Volca… https://t.co/62FxhyoHSk
Posted 24 Jun
Follow Us!