Back
One Day Creative to Receive Grant from the Culture Recovery Fund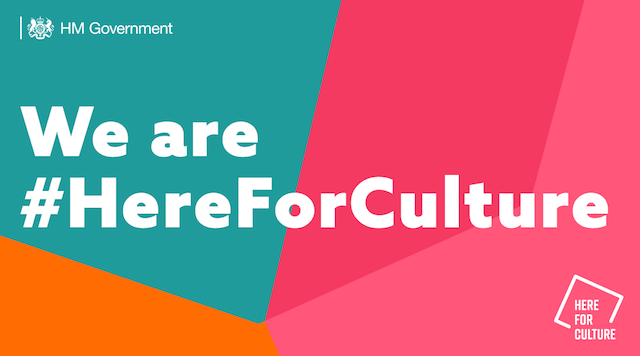 Here at One Day Creative, we are absolutely thrilled to announce that we have been selected to receive funding as part of the Government's Culture Recovery Fund.
Throughout a difficult year of school closures, cancellations and challenges, our mission has remained unwavering: We want to support teachers and children through the power of the performing arts. Since 2013, we have made great strides to become the leading voice in creative arts education in the UK. Our drama, dance and music workshops have reached thousands of children all around the UK, helping to embed creativity into their curriculum and ignite a love of learning to last a lifetime.
This funding will be a much-needed helping hand as we continue to transform our most popular primary school workshops into engaging videos for our online learning platform, Uno. This on-demand, digital resource provides access to creative arts facilitation for countless young people, without the need to have a facilitator in school. This grant allows us to:
Invest in British Sign Language filming and adaptations, to make Uno content as accessible as possible
Support freelance workers and individuals within the arts sector at a time when many have been forgotten in other government support schemes
Broaden our freelance writing base to showcase a larger range of script writers with authentic voices for culturally-focused content
Continue creating new and valuable content for Uno, based on schools' needs
Over £800 million in grants and loans has already been awarded to support almost 3,800 cinemas, performance venues, museums, heritage sites and other cultural organisations dealing with the immediate challenges of the coronavirus pandemic.
One Day Creative Founder, Rebecca Zimmerman, says:
"We believe that our small business adapted as quickly as possible in order to support schools throughout this difficult time. This grant enables us to strengthen our online learning platform, Uno, ensuring more children than ever can reap the benefits of connecting creativity with culturally-relevant and curriculum topics. From greater access to the arts for rural schools to the possibility to expand internationally, Uno champions the transformative power of imagination in children. It also provides a valuable lifeline to our skilled arts practitioners in the UK."
Sir Nicholas Serota, Chair, Arts Council England, said:
"Investing in a thriving cultural sector at the heart of communities is a vital part of helping the whole country to recover from the pandemic. These grants will help to re-open theatres, concert halls, and museums and will give artists and companies the opportunity to begin making new work.
We are grateful to the Government for this support and for recognising the paramount importance of culture to our sense of belonging and identity as individuals and as a society."
We are extremely proud of what we do, the passionate and resilient teachers we speak to every day, and the many pupils who never fail to make the hard work worth it. As ambassadors for creative education, we believe that imagination is everything to children – now more than ever. With the help of this grant, we can continue to be #HereForCulture. Thank you.