Back
Take Part In 'The Big Lunch' On 3 June!
Tempting as it may be to spend half-term lying prone on the sofa, there is an event that should certainly go into your calendar on Sunday 3 June: The Big Lunch.
Every year, The Eden Project hosts this opportunity for children and adults alike to connect with other people in their local area. The idea is simple: it's a get together for neighbours! While there may already be an event taking place in your local area (here are some tips on how to find a Big Lunch near you), why not host one of your own?
You can be as creative as you like! How about hosting a small garden party and posting invites through your neighbours' doors? Perhaps you could set up a trestle table in your local community centre and ask invitees to each bring a favourite dish to share around? Last year, Big Lunches were held in back gardens, driveways, church halls, fire stations and even mountain tops!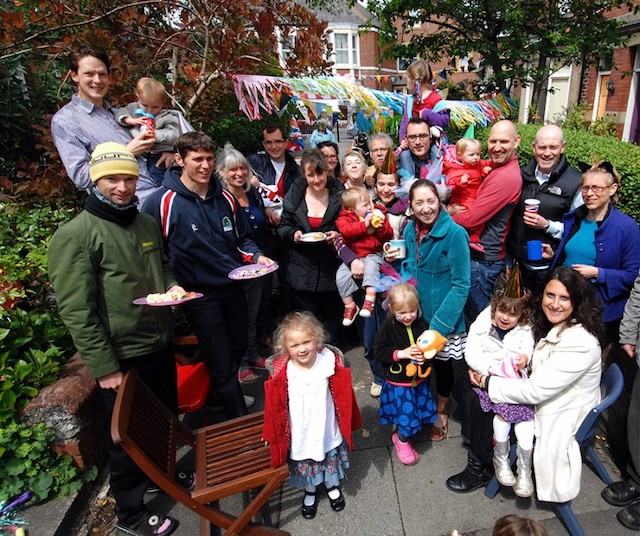 However you do it and whether you're the host or visitor, the focus is all on community and friendship. According to the Campaign To End Loneliness, over half of all people aged 75 and over live alone, while two fifths of older people say the television in their main company. But it doesn't need to be that way! Something as simple as extending an invitation to share friendship, food and fun can make all the difference.
The Big Lunch gets people together and talking, and can lead to groups doing more within their own community. At the very least, it's a chance to share great food and great conversation. Win win!
To find out more about The Big Lunch this year, visit the website here. Remember there's loads of ways to get involved, from hosting your own to attending one near you! There's even resource packs available to download complete with recipe ideas, invite templates and even a guide on how to make bunting (perfect for little Big Lunchers!).
Wishing you all a very Happy Half Term and a merry Big Lunch,
Love from Ruth and the One Day Creative Team x