Back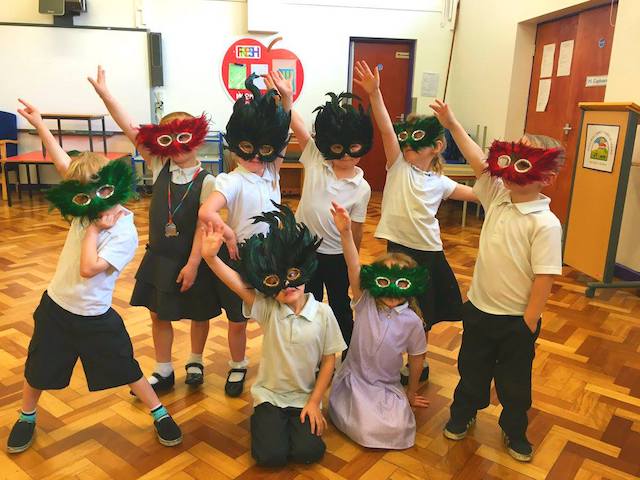 Bright, bold and brimming with cultural celebration, our Carnival Dance workshops for KS1 and KS2 are ideal for primary schools ready to party!
Explore the vibrant streets of Rio de Janeiro through dance, shimmying your way through iconic dance styles such as Capoeira and Samba. With each movement you'll learn even more about Brazil's colourful carnival culture, broadening your horizons while having loads of on-your-feet fun.
What's more, these Carnival Dance workshops can be enjoyed both in-person or remotely via our online teaching platform, Uno. Because NOTHING should get in the way of these irresistible Brazilian beats!
In-school Carnival Dance workshops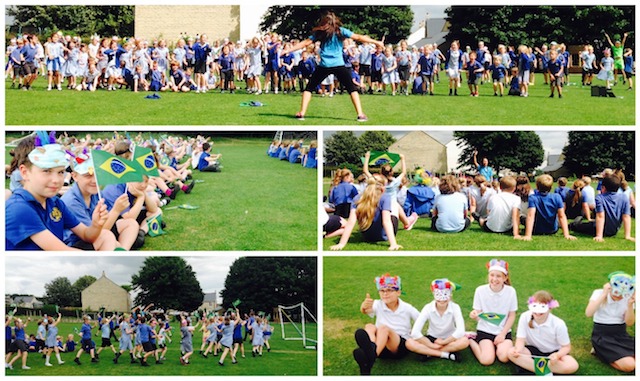 If you'd like one of our facilitators to bring the Brazilian carnival to life in your school hall (or field!), let us know. High-energy and jam packed with cultural tidbits, your KS1 and/or KS2 pupils will give all sorts of South American dance styles a go. Samba, Bolero, Capoeira – explore the origins of these vibrant dances and master some of our favourite steps.
Delivered as 1 or 2 hour sessions, we can work with up to 4 classes across the school day. Want to round off the visit with a rip-roaring performance? Sun shining and you'd like to bring the party outside? Got some teachers who fancy getting involved? Fun and learning are the name of the game in this dance workshop, so get in touch to discuss your ideas. Find out more about our in-person Carnival Dance workshop here.
Online workshops
Alternatively, if you're not able to welcome visitors into your school just yet (or simply prefer the flexibility of a session that's watchable at the click of a button), we have options to suit. Our online teaching platform, Uno, is a treasure trove of interactive videos. Of course we had to make sure our Carnival Dance workshop made an appearance!
Get your class moving as you learn some iconic styles such as Capoeira and Samba. As well as plenty of dance moves, this online session comes with an accompanying Teacher Guide filled with step-by-step teaching points and learning outcomes. We've even included carnival mask templates so your pupils can get crafty and colourful before performing their final routine! Find out more about our online Carnival Dance workshop here.
Brazilian Samba Drumming workshops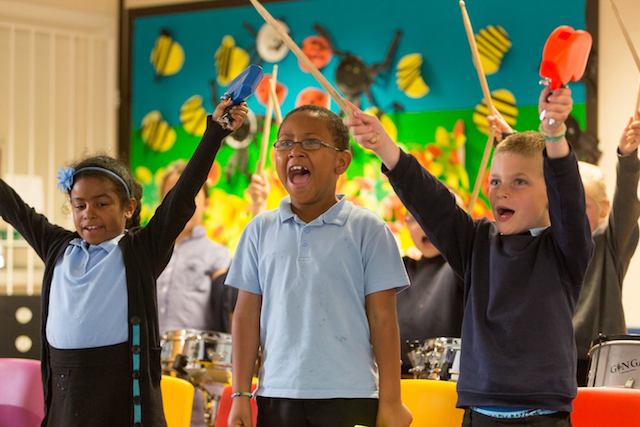 Want to try something completely different? Swap dance moves for drumming music with our Brazilian Samba Drumming workshop! Suitable for all ages, your classes can get hands-on with a range of bonafide Samba instruments, including Djembes, Agogo Bells, Tamborims and Timbales. While learning about the rhythms of Brazil, you'll discover the cultural significance of music in this creative country. Find out more about our Brazilian Samba Drumming workshop here.
Our Dance Carnival and Drumming days are super fun workshop ideas for the Summer Term. Whether you're looking to celebrate Brazilian culture, tie in your geography topic or simply mark the end of the academic year in style, they're a great choice. Got questions? Get in touch!