Back
Same creativity
Budget-friendly cost
Hello and welcome to a new year 😊 We understand budgets are tight at the moment. That's why, as an alternative to our popular in-school workshops, we've got an extra special deal for you this month.

Enjoy 40% off One Day Videos this January!
An Annual Pass to One Day Videos provides your entire primary school with access to 90+ creative online workshops. Broad curriculum topics, presenter-led and at your fingertips for a full year. All for just:
£237 for small schools below 150 pupils (usual price £395)
£357 for medium schools over 150 pupils (usual price £595)
£477 for large schools over 300 pupils (usual price £795)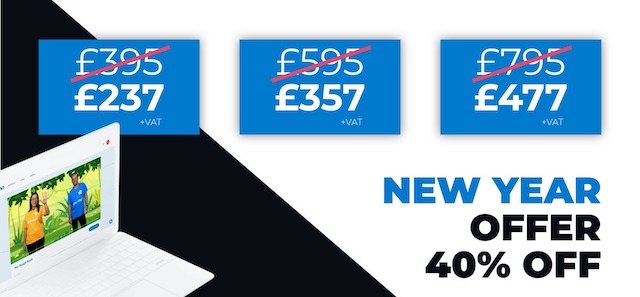 That's right. We've taken our most popular in-school workshops online, rolled into one all-star video package:
Watch 90+ creative, presenter-led videos for EYFS, KS1 and KS2
Detailed Teacher Guides and additional activities included
One easy-to-use website
Unlimited access and no viewing limits for a full year
Popular topics include: Earthquakes & Volcanoes, Great Fire of London, Online Safety, Kingdom of Benin, Chinese New Year, Ancient Greece, Anti-Bullying, Forces & Magnets, Florence Nightingale… View the full list of video workshops here.
One Day Video samples
Here are short snippets of our Roman History KS2 and Chinese New Year KS1 workshops in action!
What's in the Teacher Guides?
Answer: lots! Every video is accompanied by a detailed Teacher Guide. These include:
Breakdowns of each video chapter, including blow-by-blow teaching points
Additional activity ideas
Support to accommodate children at different levels
Learning objectives and cross-curricular links
Many videos also come with downloadable resources, linked to the workshop content. For example:
Additional activity sheets
Craft activities e.g. Greek mask-making, Chinese calligraphy, Florence Nightingale medal design, Mandala colouring
Music downloads and lyric sheets for all Dance/Song workshops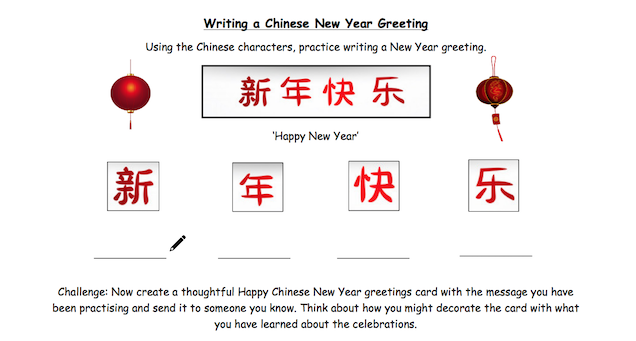 How to get started
This special 40% discount off One Day Videos is available throughout all of January. We'd also be delighted to give you a personalised demo. Just give me a call on 01937 372131 or email becky@onedaycreative.com and I'll get right back to you with how to get started.