Back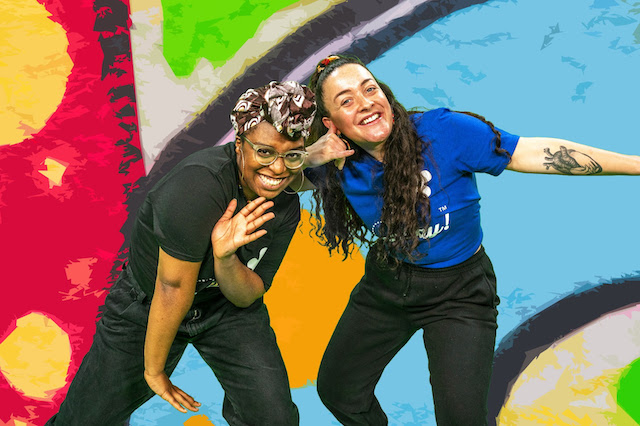 While One Day provides in-school workshops, One Day Videos is a website jam-packed with interactive video workshops for primary-aged pupils. Home to over 90+ videos spanning History, World Culture, STEM and PSHE topics, it's an on-demand treasure trove of creative learning.
Each video is led by professional facilitators and accompanied by detailed Teacher Guides. A single Annual Pass provides every teacher in your school with unlimited access across the entire year. No restrictions.
We'd be delighted to show you how it works on a personalised tour. Or, get stuck in yourself with a free 7-day trial. In the meantime, here's a list of all the exciting topics available to watch right away.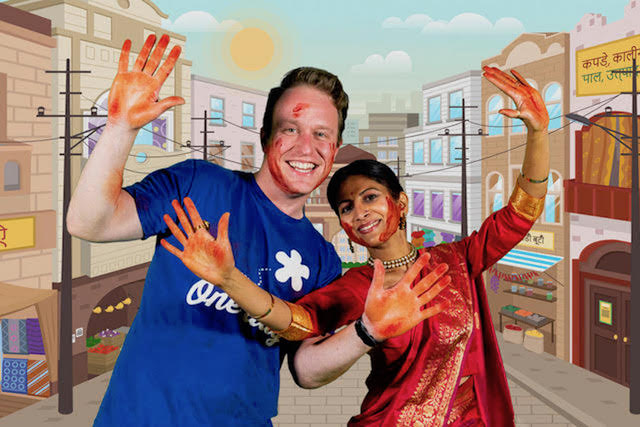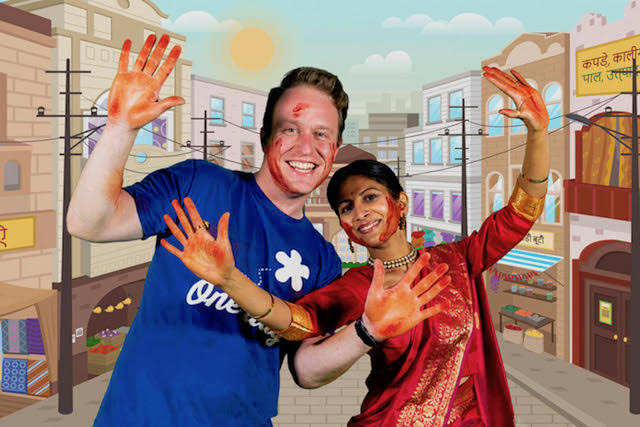 World Events, Culture and Dance video workshops
Australian Storytelling (KS1)
Chinese New Year (EYFS)
Chinese New Year (KS1)
Chinese New Year (KS2)
Dance Africa (KS1-KS2)
Dance Carnival Brazil (KS1-KS2)
Diwali (KS1)
Diwali (KS2)
Hindu Gods (KS2)
History of the Olympics (KS1)
History of the Olympics (KS2)
Holi, Festival of Colours (KS2)
Japanese Fan Dance (KS1-KS2)
Resilience and Sportsmanship, Olympics (KS2)
Spanish Dance & Flamenco (KS1-KS2)
STEM (Science, Technology, Engineering & Maths) workshops
Animals – Carnivores, Herbivores & Omnivores (KS1)
Electricity – Benjamin Franklin (KS2)
Forces – Resistance (KS2)
Healthy Living (EYFS-KS1)
Space – The Moon Landing (KS2)
States of Matter (KS2)
The Water Cycle (KS2)
Weather & Seasons (EYFS-KS1)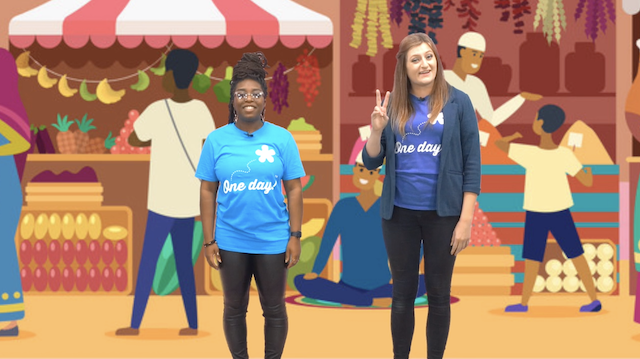 History video workshops
Ancient Egypt – How To Mummify Your King (KS2)
Ancient Greece (KS2)
Ancient Maya (KS2)
Ancient Maya Rap (KS2)
Anglo Saxons (KS2)
British Black History (KS2)
Castles (KS1)
Dino Stomp (EYFS-KS1)
Great Fire of London (KS1) – BSL version available
Great Fire of London Song (KS1)
Makaton Poem – Florence Nightingale (KS1)
Pirates – Blackbeard Song (KS1)
Recreate a Victorian Mill (KS2)
Rome Wasn't Built In A Day (KS2)
Shang Dynasty (KS2)
Stone Age to Iron Age (KS2)
The Kingdom of Benin (KS2)
The Romans Song (KS2)
The Stone Age Rap (KS2)
Titanic (KS2)
Titanic, Down With the Ship (KS2)
Victorian People (KS2)
We Are The Vikings Song (KS2)
World War 2, Into The Bunker (KS2)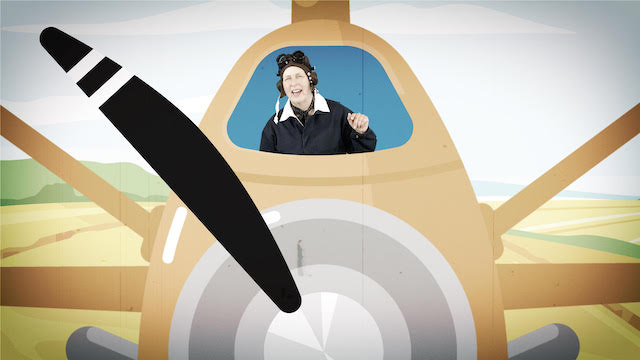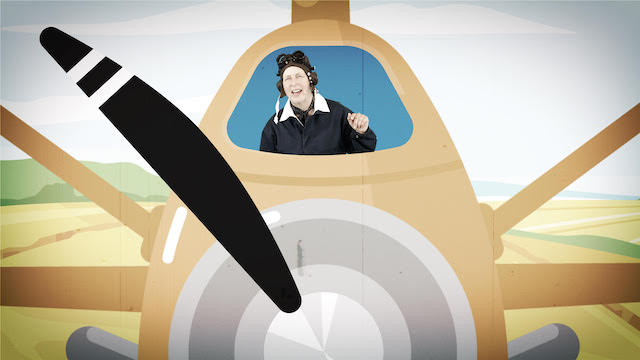 Women in History video workshops
Amelia Earhart & The History of Transportation (KS1)
The Story of Mary Seacole (KS1-KS2)
Rosa Parks (KS1-KS2)
Grace Darling (KS1)
Florence Nightingale (KS1)
Online Safety video workshops
One Kind Word (KS1)
Game Over (KS2)
Captain Digi, Online Safety (KS1)
Online World, Online Safety (KS2)
Online Safety for Parents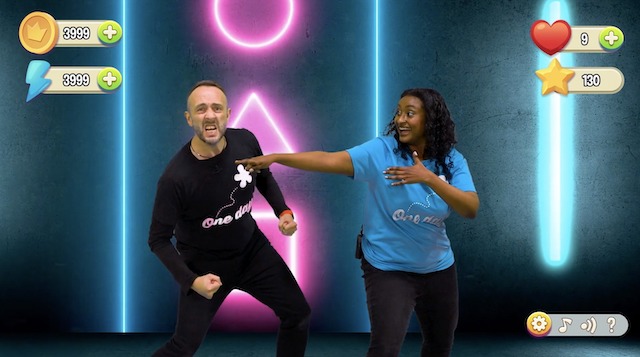 Environment and Geography video workshops
Earthquakes & Volcanoes (KS2)
Polar Landscape Song (EYFS-KS1)
The Rainforest Song (KS1-KS2)
Volcanoes Song (KS2)
Literacy video workshops
A Midsummer Night's Dream (KS1)
Fairy Forest Footsteps (EYFS-KS1)
Fairytales (EYFS-KS1)
Little Flopsy Rabbit Song (EYFS-KS1)
Macabre Macbeth (KS1-KS2)
Shakespeare – A Midsummer Night's Dream (KS1)
Shakespeare – Macbeth (KS2)
Shakespearean Language Taster (KS2)
Superheroes (EYFS)
The Jungle Book (KS1)
The Jungle Book (KS2)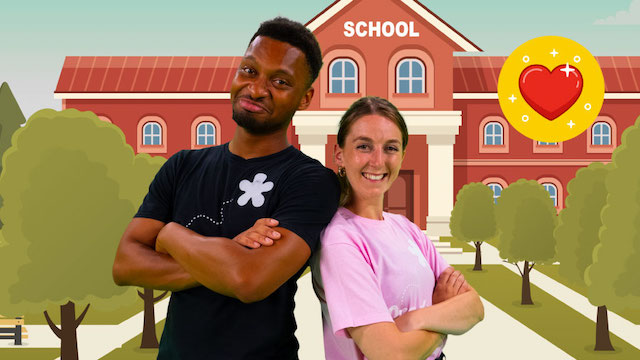 Anti-Bullying video workshops
Change Starts With Us (KS1)
Change Starts With Us (KS2)
Make A Noise About Bullying (KS1) *Anti-Bullying Week 2023*
Make A Noise About Bullying (KS2) *Anti-Bullying Week 2023*
One Kind Word (KS1)
One Kind Word (KS2)
Reach Out (KS1)
Reach Out (KS2)
Wellbeing/Mindfulness video workshops
Creative Mindfulness – Under The Sea (KS1)
Creative Mindfulness (KS2)
People Who Help Us (EYFS-KS1)
Warm-up activities
Alive, Awake, Alert, Enthusiastic (KS1-KS2)
Boom Chikka Boom (KS1-KS2)
Circus Skills – Learning to Juggle (KS1-KS2)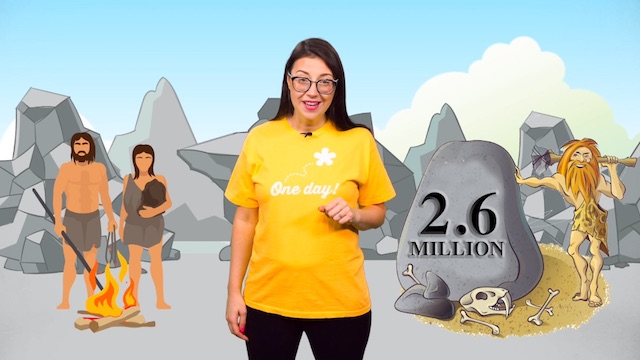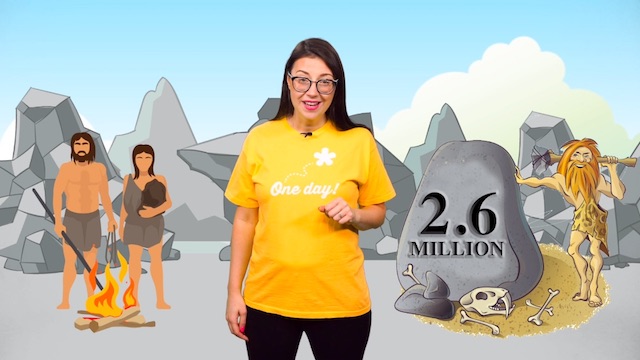 Teacher CPD workshops
Creativity Teacher CPD – Session 1
Creativity Teacher CPD – Session 2
Creativity Teacher CPD – Session 3
Creativity Teacher CPD – Session 4
Creativity Teacher CPD – Session 5
Creativity Teacher CPD – Session 6
Creativity in the Classroom series
Creativity in the Classroom – Character Cave (KS1-KS2)
Creativity in the Classroom – Old King Cole (KS1-KS2)
Creativity in the Classroom – Voice Controller (KS1-KS2)
Creativity in the Classroom – Cool Down And Listen (KS1-KS2)
Creativity in the Classroom – Settings Song (KS1-KS2)
Creativity in the Classroom – The Topics Game (KS1-KS2)
Last updated 27/06/2023