Back
A sense of 'belonging' is a wonderful thing. Where you come from, where you go back to, where your heart remains. For those hailing from Hull, that devotion has been acknowledged with its recognition as the UK's City of Culture 2017.
Our brand new Love for Hull: A City Coming Out of the Shadows workshop will be in place throughout 2017, using drama to celebrate the unique character of the city. Pupils will delve into role-playing, character-exploration, creative topic discussion, and use their imaginations to bring Hull's history and culture to life. There's a reason why it's our 2017 City of Culture!
Working with schools all across the UK, we encounter regional pride aplenty. From local dialects to community celebrations, regional projects extending into national pride – we know that where you come from matters, and celebrating what you love about where you live matters a whole lot too.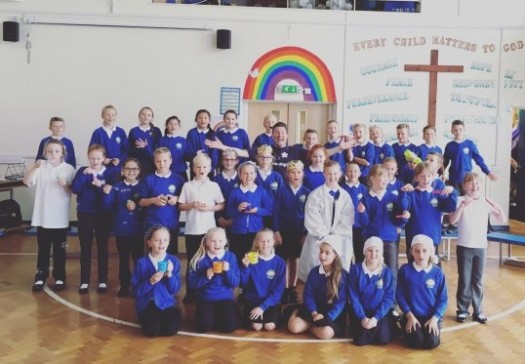 Our geographic workshops offer a chance to celebrate the history, culture and meaning of where you come from, so when Hull was announced at the UK's City of Culture for 2017, we just knew we had to add it to our roster. A city renowned for its poetry, docks and fierce independence (no really, even their telephone network is independent to the rest of the UK!) – Hull gives us plenty to pack in to a one day workshop!
The focus is on PRIDE. It's not just the city where you live – it's also the city where you love, laugh and learn. It's time to discover exactly where that fierce Hull loyalty comes from! This wonderful bid video by Hull City Council puts it beautifully.
Please do get in touch to enquire about hosting your very own Hull celebration in school. We have adaptations for KS1 and KS2 so no one will miss out on the fun!
Our other local workshop titles include …
"Taak of the Toon" – Newcastle
"The Reduced Mabinogi" – Welsh Myths & Legends
"This Way to Edinburgh" – Edinburgh
"Greyfriars Bobby" – Scottish Literacy
"Rabbie Burns" – Scottish History/Literacy