We're all pieces in a puzzle and together, we have the power to protect each other from bullying. How? By working as one to become United Against Bullying! As core members of the Anti-Bullying Alliance, we developed this engaging Anti-Bullying workshop for KS1 and KS2 especially for Anti-Bullying Week 2020. Designed to bring pupils together and develop their awareness, communication and empathy skills, your classes will dive into fun drama activities and lively discussions. The aim? To share ideas, solve problems and celebrate the incredible ways in which we are all different.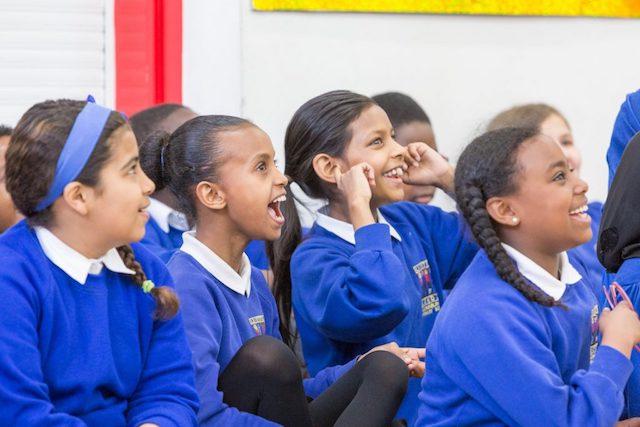 **You can now join us online and browse an exciting digital library of educational videos for primary pupils, including Anti-Bullying workshops. Click here to visit Uno.**
"The workshop was completely relevant to our work on anti-bullying... All the activities were brilliant and the children loved them. The activities all suited different types of learners and the children were all fully engaged. Emily was absolutely brilliant. Her behaviour management of the children was fantastic and she held their attention superbly. I honestly can't think of a way to improve it – it was perfect for our children."
Teacher
Primary School in Warwickshire
Close
Enquiry about:
United Against Bullying