Back
The wonderful folk at Anti-Bullying Alliance have just announced the 2022 Anti-Bullying Week theme: Reach Out.
"Bullying affects millions of young lives and can leave us feeling hopeless. But it doesn't have to be this way. If we challenge it, we can change it. And it starts by reaching out." Read Anti-Bullying Alliance's full call-to-action here. 
We are incredibly proud to be core members of the Anti-Bullying Alliance. Every year, One Day Creative offers dedicated Anti-Bullying Week workshops for KS1 and KS2 pupils. These drama-filled days take place right in your school. Together with our facilitator, your pupils use a range of creative activities to unite them against bullying. Both fun and thought-provoking, we empower children to reflect on their behaviour, set positive examples and create kinder communities.
Of course, we'll also focus on the 2022 Anti-Bullying Week theme of 'Reach Out'. Whether it's to show support to other or ask for help for ourselves, it takes courage to speak out. However, we all have a responsibility to help each other. Let's come together and reach out to stop bullying.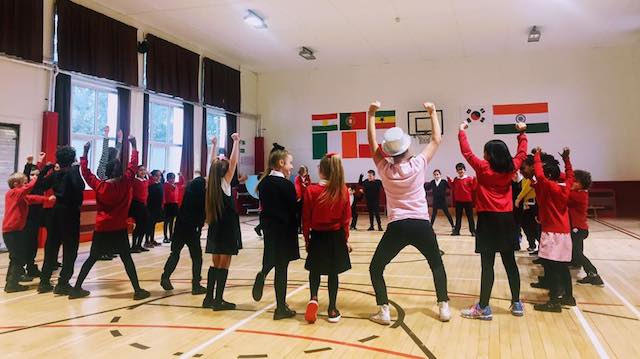 This year, Anti-Bullying Week takes place between 14-18 November 2022. It is one of our busiest weeks in the entire school calendar, so don't delay! If you'd like to reserve a space for your school, please email Becky on hello@onedaycreative.com to make sure you're ready to 'Reach Out' this autumn. See our full range of primary school workshops here. 
Sitting at your work desk, covered in sparkles and surrounded by cheese. It can only mean one thing... Let the Chri… https://t.co/0lmPshP3FE
Posted 10 hours ago
Follow Us!