Back
For the past few years we have expanded our One Day offerings from single-day drama and dance workshops to so much more! Our school theatre performances are one of our most popular new additions. Bright, bold and exciting, they allow us to share key messages on hot topics with as many pupils as possible within just a morning or afternoon.
We really want to focus on the big subjects of utmost relevance to a young, modern audience but deliver the messages in a fun and engaging way – using drama, song, dance and animations! Topics such an online safety, cyber-bullying, mental health and mindfulness take centre stage.
Last year we produced three brand new school theatre performances, two of which we are delighted to bring back this Spring Term 2018 as perfect accompaniments to Safer Internet Week. Take a look below for our photo galleries and synopses of each production.
If you'd like to know more about bringing the production into your school hall, just give us a call on 01937 547 143 or message us here and we'll be happy to help!
1. "Tweet Town": Anti and Cyber-Bullying
Ready for a comeback in Spring Term! Tweet Town is a whole school show, focusing on Anti-Bullying and Cyber-Bullying. You can expect our usual blend of exciting animations, foot-tapping music, fantastic costumes and intricate storytelling as we take your pupils on a journey into the latest social media site: Tweet Town.
But not everyone is kind online, and we look at the story from both sides. From poor Pinocchio, who IS a real boy with real feelings that can get hurt, to Cool Cat and Felicity Fox, who just want to have fun because online life isn't the same as real life … is it?
Join us on the latest social media site to learn about what bullying is, the different forms it can take, and what we should do if we think it is happening to us.
"I came to watch today. Absolutely brilliant! Totally engaged our children. Thanks so much #antibullying #cyberbullying #TweetTown" – feedback for Tweet Town
2. "Level Up": Online Gaming
Online gaming is fun, there's no doubt about that. But it's only a great place to learn and play if we're aware of the dangers and how to avoid them. Level Up! introduces us to plucky JoJo, as we join her on an adventure through the levels, meeting new dangers and solving new problems along the way.
Level Up! first toured schools last year, and the unique blend of animations, exciting songs and larger-than-life characters equips us with some great tips on how to stay safe and demystify the world of online gaming.
Will we make it to the final level? Who will be the end-of-game boss? Find out during this interactive adventure!
"Our KS2 children loved learning about staying safe when gaming online. Lots of important messages" – feedback for Level Up!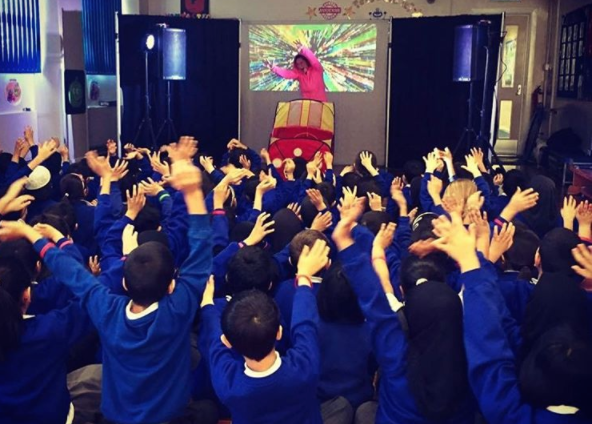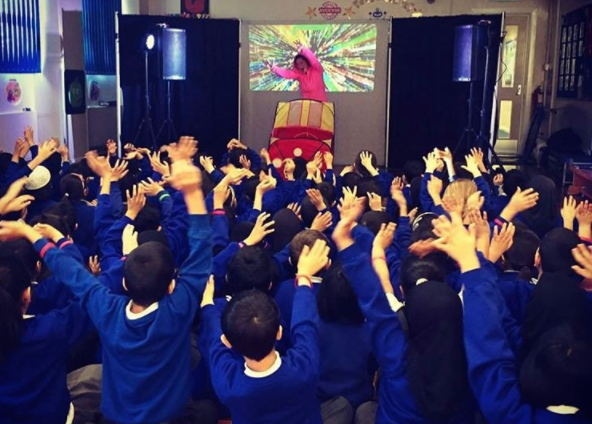 We are constantly adding to our roster of school theatre performances, so keep your eyes peeled throughout the year for shows on other critical topics such as mental health and mindfulness!
Safer Internet Week takes place week commencing 5th February – what has your school got planned? Tweet us or share with us on Facebook, we love to know!
With love from all the One Day team x