Back
Introducing Our New National Creative Manager: Clem
He's a familiar face to lots of One Day schools. However, starting this year, One Day's Clem has taken on a new role as National Creative Manager!
The purpose of this role? To oversee One Day Creative's content, training and support for our nationwide team of facilitators. With nearly 60 facilitators in the ranks, plus over 100 creative workshops, we're a BIG team with LOTS on offer!
Who is Clem?
Clem has been part of the One Day family since the beginning and has an extensive background in Creative Education. In short, our growing team are in VERY safe hands! Here's what he has to say on his new role…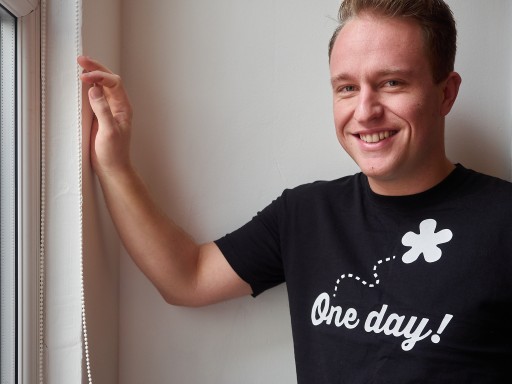 "My name's Clem, and I've been working in Creative Education for 13 years. I've facilitated, written, recruited and trained for One Day since the beginning of the company. Aside from this, I've also worked in a whole variety of jobs including as a manager, teacher, youth worker, support worker, pastoral lead, entertainer, musician and actor.
I believe in developing people through outstanding support and in delivering high class facilitation. This new role encompasses both and I'm incredibly excited to get started. Creative Education is nothing new, but it's more important now than ever. It's essential to a well-rounded curriculum that gives all children a chance to explore a topic, build creative thinking patterns and foster well-being. At its best, Creative Education is holistic, vibrant and fun and I know that One Day's Facilitators are the best the sector can offer."
How can you get involved?
Are you interested in facilitation? Do you have a background in drama/dance and a passion for Creative Education? We regularly recruit for new facilitators around the UK and post all job opportunities on our website's Join Us page, as well as our Facebook page. Keep your eyes peeled!
In the meantime, if you can't wait to join the One Day facilitator family (or simply have a burning question), you can contact the lovely Clem on clem@onedaycreative.com.