Back
Anti-Bullying Week Resources: Your Guide on How to Get Involved!
We often shout about our Anti-Bullying Week workshops for primary schools. With options both in-school and online, it's our busiest time of year! However, as core members of the Anti-Bullying Alliance (ABA), we also want to shine a light on their own fantastic Anti-Bullying Week resources.
Taking place 15-19th November 2021, Anti-Bullying Week is right around the corner and it's looking set to be another jam-packed week of learning. Are you ready? Here's a quick guide to our favourite Anti-Bullying Week resources available courtesy of ABA.
Primary School Pack
The key component of ABA's Anti-Bullying Week resources is the Primary School Pack. Not only is it a fantastic introduction to the importance of the week. Not only does it share the meaning behind this year's theme 'One Kind Word'. It's also chock-full with ideas so your pupils can get involved every day of the week!
From detailed assembly and lesson plans to ideas on how to weave Anti-Bullying Week throughout your curriculum topics, there's plenty to kickstart your Anti-Bullying discussions. If you're just getting started, consider this your go-to pack for ideas and inspiration. Find the primary school pack here.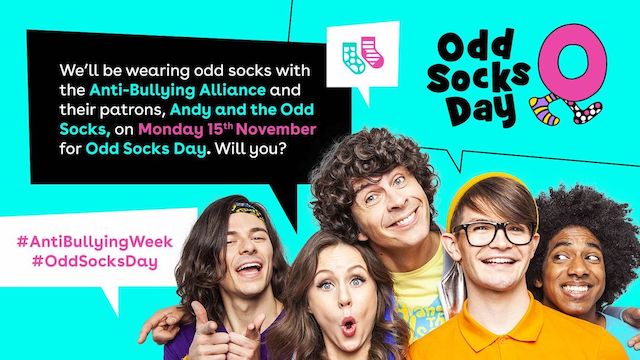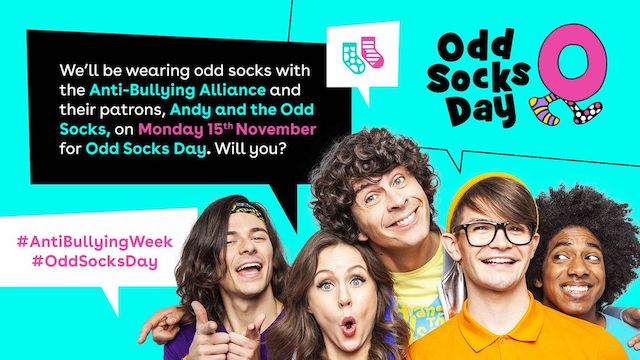 Odd Socks Day
One of our favourite elements of Anti-Bullying Week is Odd Socks Day. Held on Monday 15th November, Odd Socks Day is a time to celebrate our differences by donning a pair of mis-matched socks! Saunter into school in your jazziest socks, then back up the fun by discussing how celebrating uniqueness can spread kindness.
A special Odd Socks Day school pack includes possible discussion topics, fun activity ideas (we especially love the 'Chain of Kindness'!) as well as where you can sing along to this year's catchy Odd Socks Day tune, 'One Kind Word' by Andy and the Odd Socks. What's more, your school can take to social media to enter the school competition and possibly win a visit from Andy and the Odd Socks next year! Find the Odd Socks Day school pack here.
BBC Teach Live Lesson
Pop Monday 15th November at 11am in your calendars too. Why? Because BBC Teach are hosting an interactive, half-hour Live Lesson highlighting the key issues around bullying and what support is available to pupils. In addition to the lesson, the page also includes helpful information for teachers, like how to co-facilitate the session and what behaviours to look out for. Visit the BBC Teach Live Lesson page here.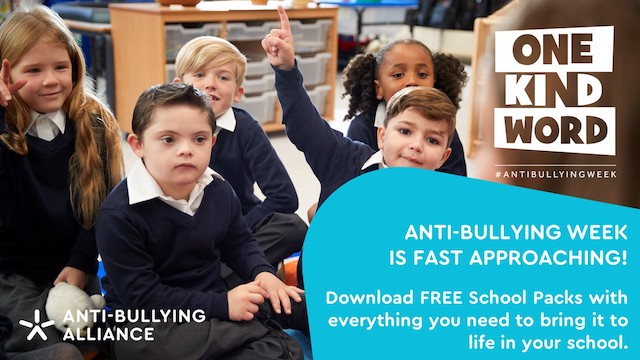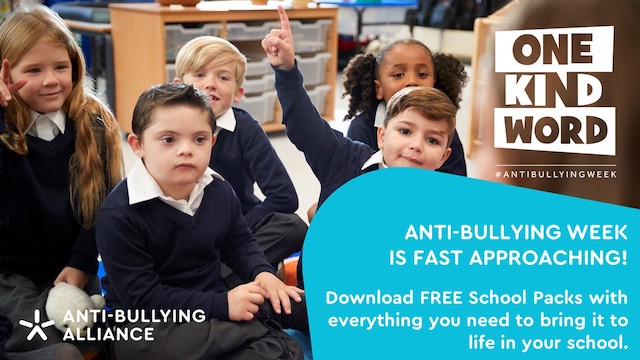 Free CPD Anti-Bullying Training
Fancy some further support for the teachers in your school? ABA offers a free online training course brimming with Anti-Bullying guidance. There are 12 modules in total and you're welcome to pick and choose the topics that best suit your school's requirements.
How to identify/respond to bullying. Tips for reducing bullying. The impact of bullying on mental health. Issues relating to bullying and children with special educational needs… it's a truly excellent suite of courses. Best of all, it's totally free! Find all training courses here.
Anti-Bullying Week for Parents and Carers
As teachers, we well know that the learning journey doesn't stop at school. It's crucial for parents and carers to continue the work at home. Equally, it's important that we equip them with the tools needed to do so.
A dedicated Anti-Bullying Week pack for parents and carers is available. Inside, you'll find family activity ideas, warning signs to look out for, conversation starters, guidance on when to step in and how you can work with both child and school to resolve any bullying situations. Find the Parents and Carers pack here.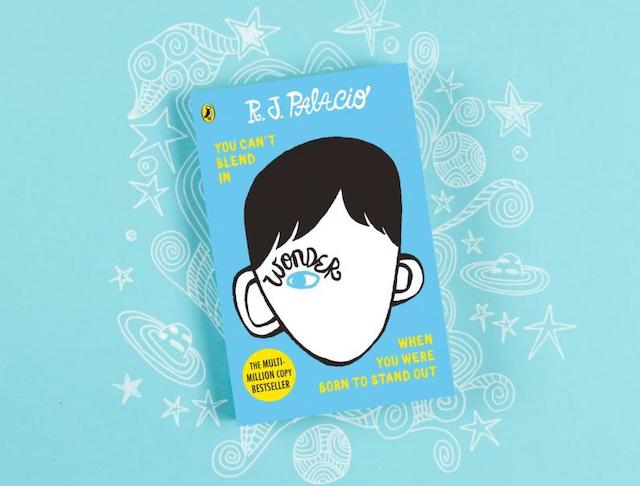 Reading Recommendations
Bit of a book worm? Us too! This year, ABA has collaborated with Puffin Books to create a list of children's books that are great accompaniments to Anti-Bullying Week. Focusing on themes such as kindness, empathy, understanding and tolerance, these books are fantastic additions to your school's library all year round. View the book list here.
One Day In-School and Online Workshops
In addition to all these excellent Anti-Bullying Week resources, you can also bring the Anti-Bullying learning to life in your school hall with our creative Anti-Bullying workshops. While our in-school workshops book up months in advance, we do offer them all year round. Why not enjoy yours in the new year, or perhaps reserve your day for Anti-Bullying Week 2022?
We can also offer interactive Anti-Bullying workshops on our online teaching platform, Uno. Presenter-led, accompanied by supporting Teacher Guides and available at the click of a button, it's a great alternative to our popular in-school workshops. Feel free to get in touch if you'd like any more information and we'll be glad to help.
Sitting at your work desk, covered in sparkles and surrounded by cheese. It can only mean one thing... Let the Chri… https://t.co/0lmPshP3FE
Posted 10 hours ago
Follow Us!