Back
One Day Creative and Pupil Premiums
Does your school have a Pupil Premium grant?
Did you know that One Day Creative's workshops in dance, drama, music and fitness can be used for Pupil Premium as well as the PE and Sport Premium?
If your school receives this grant or is eligible, you can use your budget to purchase one of our workshops for your school.
Feedback from our schools
There are so many benefits to using the Pupil Premium for One Day Creative workshops. Our schools tell us that One Day saves them time and money on:
Engaging separate music, dance & drama experts
Cost of training
Arranging cover
What we offer
One Day Creative offers a diverse range of workshops in drama, dance, music and fitness. You can browse all of these on our Workshops page and find a variety to suit your school's needs.
Any of our available workshops can promote self-confidence and boost self-esteem in children. Our workshops are specially designed to put children first, they are fully participatory and encourage children to take ownership of their work.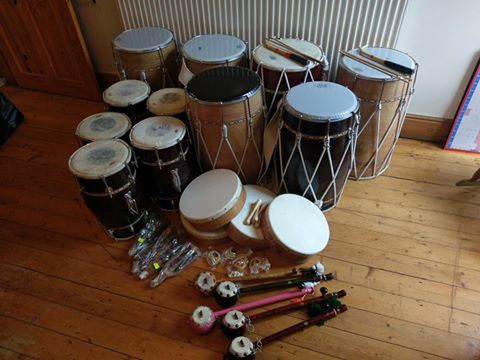 Leave it to us
One Day will take care of everything, from sick cover, to enhanced DBS checks and lesson planning, to providing anything your school needs to host us.
We also offer bespoke staff and parent sessions, and we can be used for PPA cover and teacher training days. With all these benefits in mind, why not consider us when using your Pupil Premium grant?
If you currently receive the Pupil Premium and are interested in If you're not sure whether your school is eligible for the premium, visit the official government webpage to find out more.
Eleanor and the One Day Creative team x