Back
What's making us smile this International Happiness Day?
Today, Monday 20th March, is the International Day of Happiness 2017. Apart from the fact it falls on a Monday (seriously, whose idea was that?!), we are whole-heartedly behind this movement for a happier world.
More than just a whimsical hashtag, International Day of Happiness was set up by the United Nations as an opportunity for us all to recognise that 'progress' is not always just about economic growth, but also about the mental wellbeing of people all over the world.
Having celebrated its first year in 2013, the focus for this fourth annual celebration is on 'Sustainable Development Goals'. Sounds a bit complicated, but never fear! Here are none other than The Smurfs to tell you more!
That ethos – 'even a small person can achieve big goals' – is something we care deeply about. Sometimes, just sharing happiness can be the first step in spreading it far and wide. With that in mind, Team One Day came together to share what is making THEM happy this week!
Becky
"Knowing that I have a weekend to look forward to which is full to the brim with good quality friends and family time. Seeing my best friends for a reunion (we're all spread out across the UK) in Manchester, and back from on the Sunday for Mother's Day with all the family :)"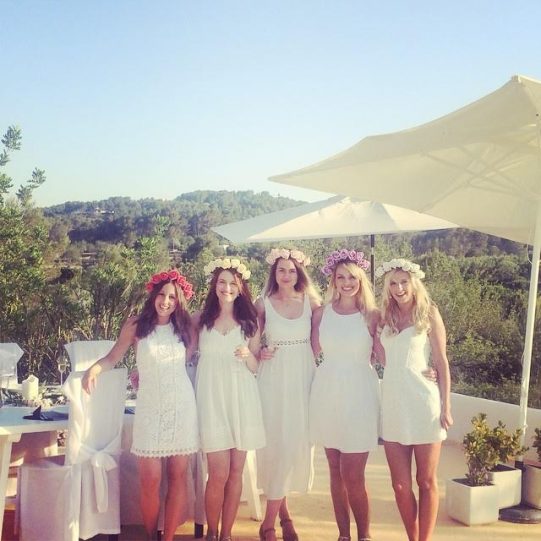 Jess
"I met up with a group of friends I met at university this weekend, some of which I had not seen for about 4 years! What makes me happy is that even though all that time has gone by and through all the things that happen in people's lives they were still the same lovely, funny, caring people I met in Freshers' Week and we all love each other just as much!"
Lizzie
"I'm looking forward to my parents coming at the weekend (which also means bringing the dog along!) so looking forward to lots of cuddles with the pooch! I've also just returned from a fab weekend away with friends and family to a super warm house following a week of mayhem while having a new boiler installed!"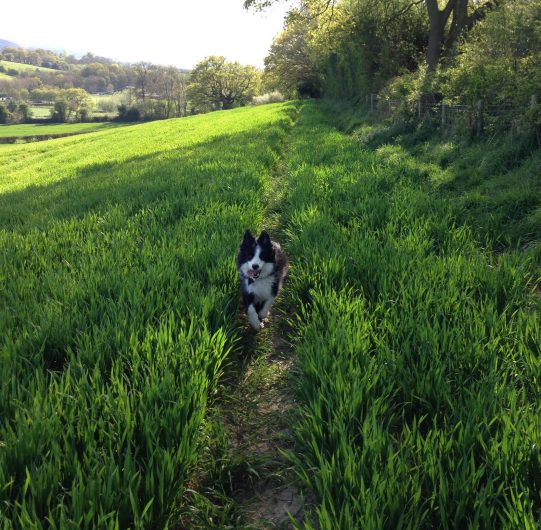 Steph
Spring! Warm but still cold! This time of year makes me feel content. Winter can be a tough month for many; for me Spring signifies a deep breath and installs a light, fresh readiness to embrace change. Oh, and I also love Vitamin D! The changes in my hair and skin just from a bit of sunshine 😉
It was one of those March days when the sun shines hot and the wind blows cold: when it is summer in the light, and winter in the shade. – Charles Dickens, Great Expectations 
Anna
"What makes me happy is the countdown to my family visiting in two weeks. I'm from Scotland so don't get the chance to see them very often. It will be the first time I've seen my Dad since Christmas! Every time they visit we try and find new things in Yorkshire for them to see so looking forward to a weekend full of adventure! Also, we have a new weekly cake rota in the office. I think that makes all of us happy!"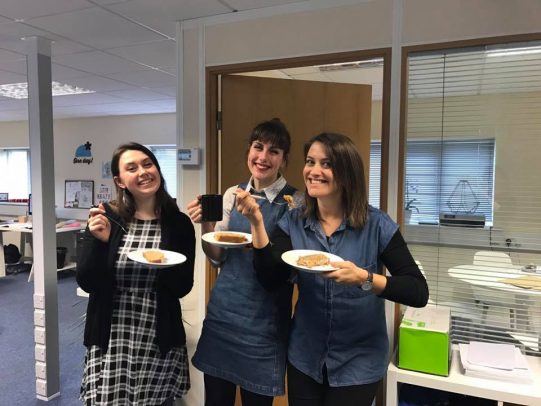 Georgina
For along as I can remember the key to happiness for me has been summed up perfectly in the prayer of serenity…
God grant me the serenity to accept the things I cannot change, the courage to change the things I can and the wisdom to know the difference.
This has been my 'mantra' since I was 14 (long before people had mantras!) and worried about GCSEs. 
Ruth
"My garden, which I absolutely love but don't yet have the gardening knowledge to do justice, must have had a hidden stash of daffodil bulbs, as they have all suddenly bloomed right next to my living room window! Knowing that today is the first day of spring and they have all popped up to say hello is giving me so much joy!"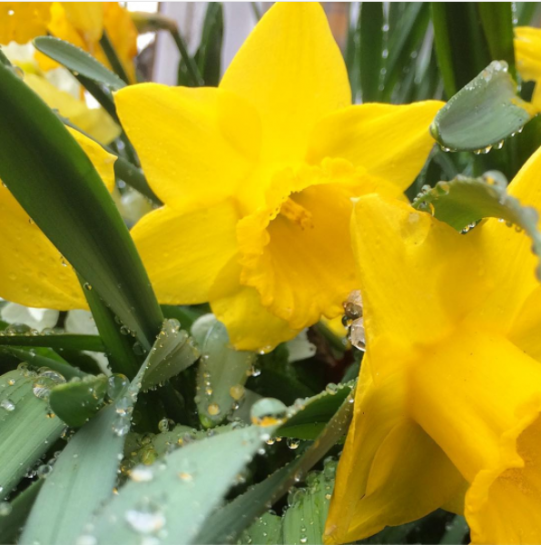 What is making YOU happy this week? Take part in the movement and follow #InternationalDayofHappiness on Twitter.
Lots of love and happiness, the One Day Creative team x