Back
"Hunger is a barrier to learning", Head Teacher Mr Nathan Atkinson told me, as he gave me the tour around Richmond Hill Primary School in Leeds.
This three-form entry primary supports 600 children, with 48 different languages spoken within the school. Many of these children also hail from under-privileged families, with 65% of pupils eligible for free school meals.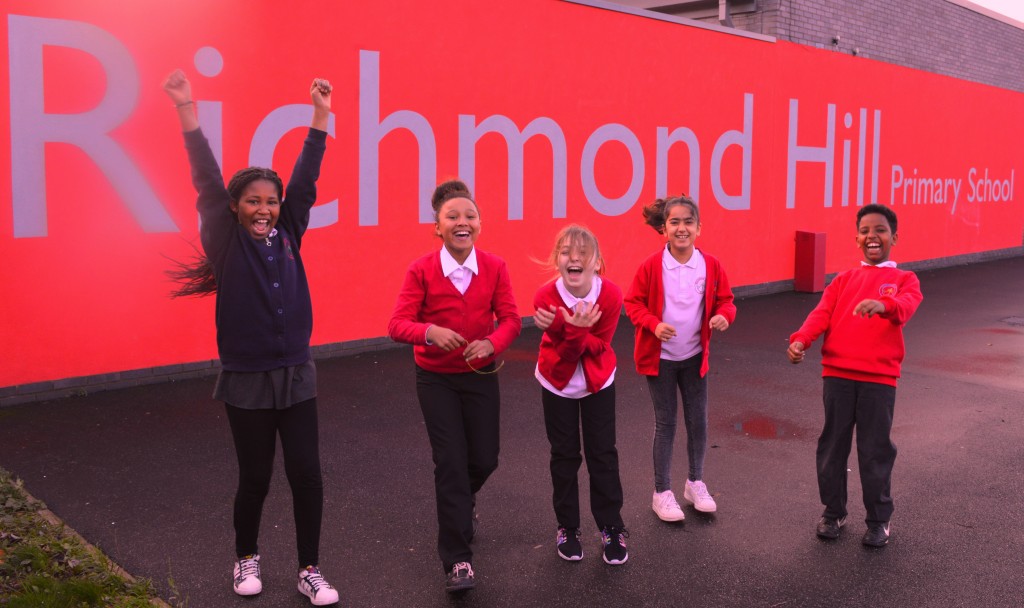 Nathan identified that a worrying proportion of his pupils consistently skipped breakfast every morning, which in turn, had a negative impact on their concentration, attendance, energy levels and emotional well-being.
Nathan tackled this issue head-on, and working in partnership with The Real Junk Food project he intercepted vast amounts of entirely edible wasted food, which is available from supermarkets, markets, shops and companies every day. These kinds of businesses generate tonnes of wasted food daily, all of which is usually shipped to the nearest landfill site. "We believe that there is sufficient wasted food across Leeds to feed every Primary aged child in the city", Nathan told me.
With the help of their partners, Richmond Hill has now created formal links with Supermarket Morrisons and bread-supplier Hovis to ensure that this wasted food is not put in the bin but sent over to their school.
Thanks to Hovis' deliveries, Nathan is able to provide all 600 pupils with a free slice of toast and a drink every morning, giving the children the best start to their day possible! The school has also opened up a café, which continues to offer the pupils free breakfasts even throughout school holidays. As Nathan pointed out, the children still need breakfast outside of school hours.
This café has daily deliveries of a variety of food, from fruit, vegetables, pastries, cakes, cheese, cooking oil, tinned and jarred products, all of it in-date and perfectly good to eat. This food is then available to buy either in the café, or on the school's weekly market stall, for parents to purchase. They do not price any of the food, but instead run an honesty policy where the parents can give back what they can afford. The school raises about £60 per day from the food they sell.
They have now started up the Fuel for School project, which aims to get every Primary school in Leeds following suit and providing their pupils with breakfast every morning. This forward-thinking Head Teacher also wants to raise awareness for the amount of perfectly edible and in-date food that is mindlessly thrown away every day.
Nathan is spreading the word through twitter, Facebook, the school website, and the Richmond Hill YouTube channel, where you can watch fantastic videos of his students cooking various recipes in the Real Junk Food Café! Each child in the school is given four cookery lessons a year, where they are taught about nutrition, kitchen safety, and how to cook some delicious meals!
If every school in the country followed the example of Richmond Hill Primary, we could transform the younger generation's attitude to both wasted food and the importance of a healthy and nutritious breakfast for the better!
If your school is based in Leeds and you would like to get involved in the Fuel for School Legacy, or maybe you are simply inspired by the school's work and you would like to do something similar, please contact: info@richmondhill.leeds.sch.uk.
Love Victoria, and the One Day Team x
✨ New photos ✨ Before the summer break we got some snaps of One Day workshops in action! In our latest blog we shar… https://t.co/x9qbTE87CM
Posted 03 Aug
Follow Us!