Back
Shakespearean Stories: The Language of the Bard!
"All the world's a stage…"
"To be or not to be: that is the question"
"The course of true love never did run smooth"
When it comes to literacy in schools, one name appears more frequently than any other: William Shakespeare. Known as 'The Bard' (a special nickname which also means 'poet'), Shakespeare's collection of plays continue to be studied and celebrated to this very day – despite being written over 400 years ago! This year, Shakespeare Week takes place from 15th-21st March 2021 and is a prime opportunity to learn more about Britain's most famous playwright.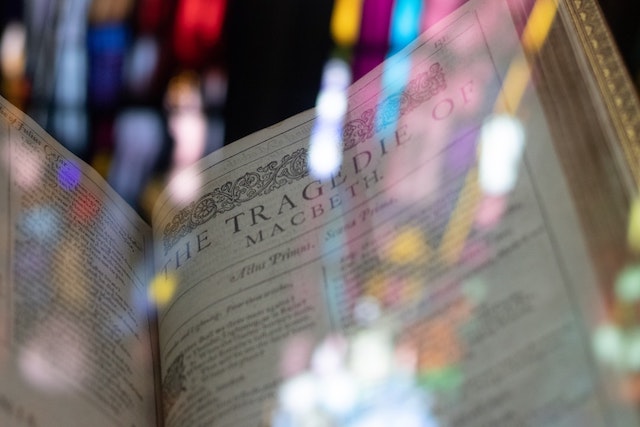 The Language of Shakespeare
Above are three famous quotes from Shakespearean stories. Perhaps you recognise them? Shakespeare had such a way with words that we continue to use many phrases first found in his plays. For example:
"Break the ice" – The Taming of the Shrew
"Fair play" – The Tempest
"What's done is done" – Macbeth
These expressions are so commonly heard to this day, many people don't realise 'twas Shakespeare who first wrote them!
Written in early modern English, at times it looks like Shakespeare spoke a whole other language! But don't let that put you off. When given the chance to explore the exciting themes weaved through the text, it's clear many are just as relevant today. Love, betrayal, friendship, revenge, power, fate, freedom – uncovering these motifs is all part of the fun. Let's face it, there are some thrilling stories!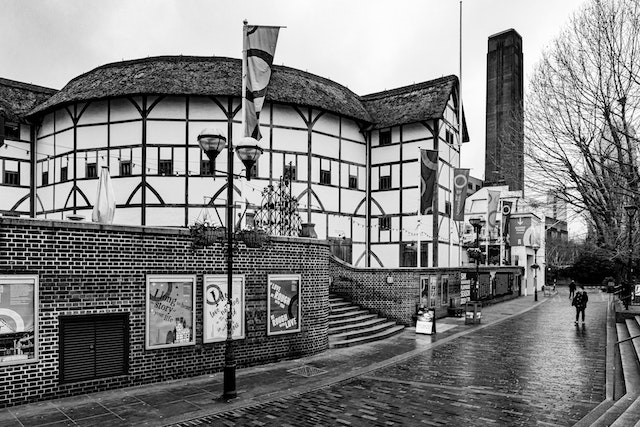 So what is Shakespeare Week all about?
The Shakespeare Birthplace Trust, based at Shakespeare's former home in Stratford-upon-Avon, coordinates many celebrations for Shakespeare Week. The purpose is to give pupils, teachers, organisations and those learning at home (particularly of primary school age) the opportunity to explore some of The Bard's most famous plays and poems. How? Through lots of fun activities, of course!
Even though Shakespeare was born in the 1560s his works are still translated and learned across the world. In fact, his plays are studied by around half the world's school children every year! This is yet another reason why Shakespeare Week is so important; it highlights a universal language shared and enjoyed across the globe.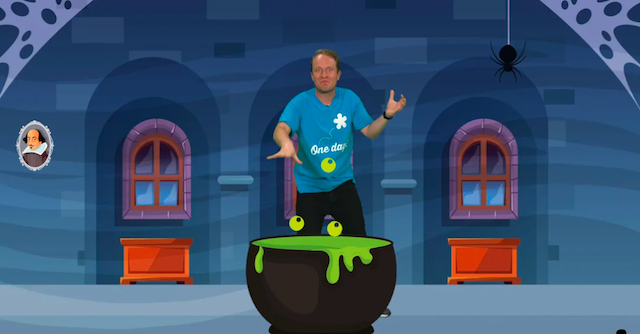 How can I celebrate Shakespearean Stories? 
Not only do we have a range of Literacy and Shakespeare school workshops to help children get to grips with Shakespearean language, but this academic year has seen the launch of our brand new online learning platform called Uno.
Through Uno you can access interactive, videos on the following:
A magical A Midsummer Night's Dream workshop for KS1
A murderous Macbeth workshop for KS2
A macabre Macbeth drama activity for KS1 and KS2
A Shakespearean language drama activity for KS2
These online options are particularly helpful if your school isn't able to welcome in visitors just yet. Each video comes with a full teacher guide and additional resources. So what are you waiting for? Transform the classroom into a theatre this Shakespeare Week and enjoy these timeless tales with your pupils!
Written by Jessica McWilliams.