Back
Making the Most out of Our New Website
Unless you've been asleep for all of Autumn Term (and who can blame you?!) you will have noticed that our One Day website has had a shiny new makeover.
The reason? With over 100 workshops covering topics ranging from history to world events, literacy to music & dance, we wanted to make it easier than ever for you to find exactly what you're looking for.
If you're reading this blog then the good news is you're already in the right place! But to help you make the most of our One Day website, here's a quick run-down on how to jump right in.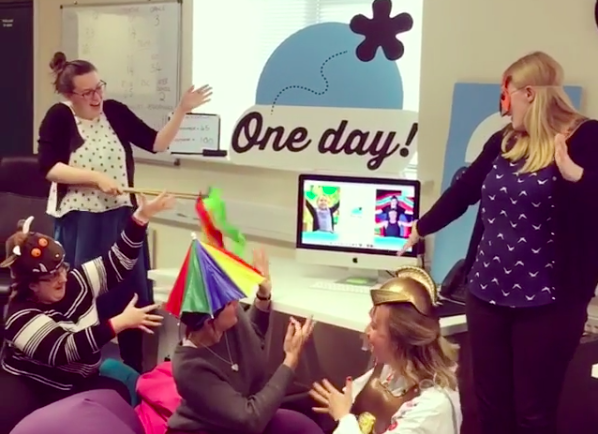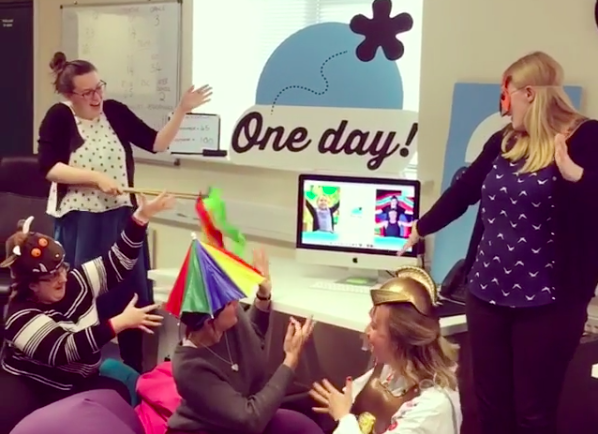 Hey, I'm looking for a workshop for my school!
Great, we can certainly help you there!
Here at One Day we visit schools with two main types of offerings. The first is Workshops, where a professional facilitator comes into your school to guide your pupils through a creative drama/dance/music workshop intended to inspire learning and participation. We have a huge range of topics, all designed to complement the curriculum and bring key topics to life. While some are structured for a full day with a class of 30, others are shorter 1 and 2 hour bursts. Check out the full range of workshops here!
Our second offering is our 'whole school' interactive theatre Performances. These bright, energetic shows take place in your school hall and include full set, costume, music and animations, and often have adaptations for KS1 and KS2. The aim is to get all your pupils involved and excited in thinking about current PSHE topics such as Anti-Bullying, Internet Safety and Mindfulness. See what's currently on tour here.
Alternatively, if you have a specific topic in mind, pop on over to our Subjects section where you can browse all these Workshops and Performances by topic. Say for example you're keen for your class to find out more about the Great Fire of London – simply click on Subjects, choose 'History' and all our history topics will be laid out for you to see. Easy!
Just want to see EVERYTHING we offer in one place? Here you go!
Hey, I'd like to know more about you as a company!
The About Us page is a great place to start on the One Day website if you'd like to know a little bit more about the people behind One Day Creative. In this section you can find out more about our ethos, meet our core office team and also see our ever-growing team of touring facilitators! You can also discover more about the long-term relationships we build with schools through residencies, as well as see if we have any current job opportunities.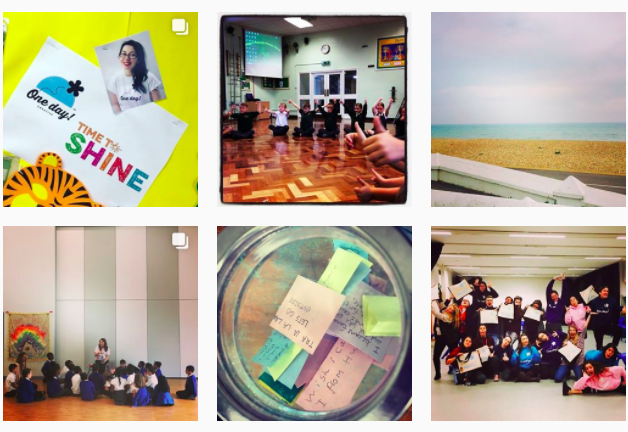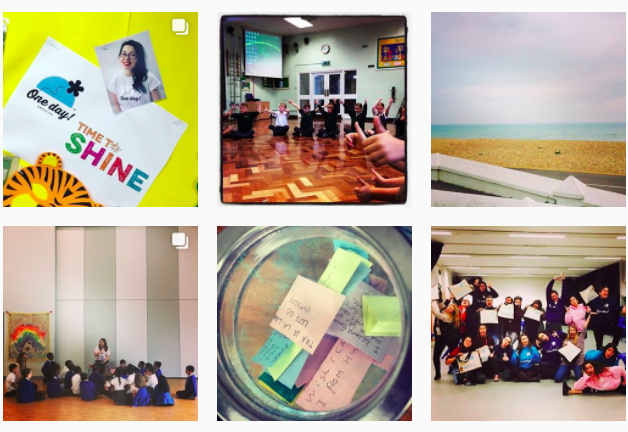 Hey, I'd like to hear more about your news and updates!
If it's fun company updates you're after then you're already in the right place! Our News section is where we share what's been going on with team One Day, new adventures we're embarking on, and even some of our favourite classroom activities and games.
For fun pictures, videos, silly memes and updates from the world of education – check out our social media pages. We're there daily, spreading the good news and giving you exclusive behind-the-scenes access to the One Day world. Join us on Facebook, Twitter and Instagram. And remember, we LOVE to see your photos too so please do share away!
We also have a termly newsletter which wings its way right into your inboxes, so you'll never miss out on what new and exciting developments we've got going on! You can sign up to that here.
Hey, I want to get in touch ask you a question!
That is easy peasy. You can find our contact details on our Get In Touch page.
Hey, I'm interested in working for you!
Awesome! We love to hear from creative people who are passionate about working in education. As we continue to grow we are often on the lookout for Freelance Drama/Dance Facilitators around the UK, and on occasion core staff within our Yorkshire office too. We advertise new openings on our website here, as well as on Arts Jobs and through our social media pages (see above for links). So get signed up and keep your eyes peeled!
We hope that helps you find what you're looking for on the One Day website, but remember if you're ever in doubt, simply give us a call on 01937 206 063 and we'll be happy to help. Huge thanks to our fantastic website designers, Rabbit Hole, for building such a lovely online home for us.