Back
One Day Creative's Culture Day!
You may think that here at One Day Creative we like to have a good ol' sit down and put our feet up during the Easter holidays. You'd be forgiven for thinking so (it certainly sounds appealing!), BUT it is simply not the case.
Not only do we have our sister company Stir Krazy Kids to run during the school holidays, but it's also an irresistible opportunity to come together as a team.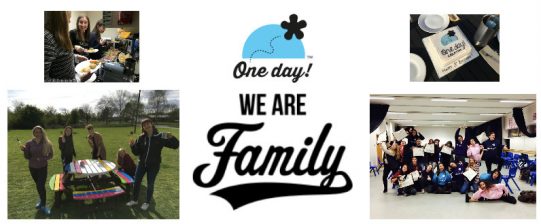 That is why this Easter holidays, we took the time to enjoy a One Day Creative Culture Day! With new members of staff recently joining the family, this was the perfect chance to immerse ourselves in the One Day culture, play lots of creative games, get to know each other better and generally have a lot of fun. Oh, and eat cake of course. Always eat cake.
At One Day Creative, we have a mission: to make a positive difference in the lives of all children. Sounds simple, right? But such impact doesn't come without bucketloads of enthusiasm, tonnes of hard work and the right team to do the job. That's exactly why our company values are at the core of everything we do.
PASSION
INTEGRITY
EMPOWERMENT
DEDICATION
COLLABORATION
We took plenty of time to discuss, as a team, exactly which values we held most dear – both personally and professionally. These top 5 were clear winners. We also delved into One Day Creative history, how it all began and the big picture for the future!
Then it was time to reflect inwards, on ourselves. It's not always easy to sit in front of a room of people and define what makes you you, so in typical creative One Day fashion, Artistic Director Steph handed us all pen and paper and asked us to draw ourselves instead!
The result was a colourful, creative and hugely personal display of the many sorts of individuals it takes to make up a wonderful team. We had members of the team with rainbow hands because they love to help people, others with HUGE smiles because they always have one on their face, and some just surrounded by the things they love best.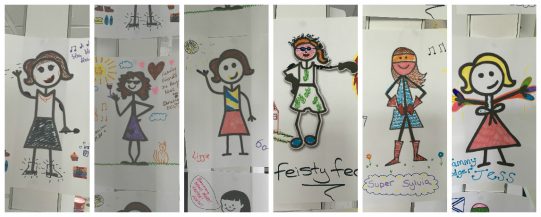 But the creativity wasn't over! Just outside the office was the One Day Picnic Bench, pots of brightly coloured paint and a load of brushes – all ready for a much-needed lick of inspiration! So Team One Day got straight to work …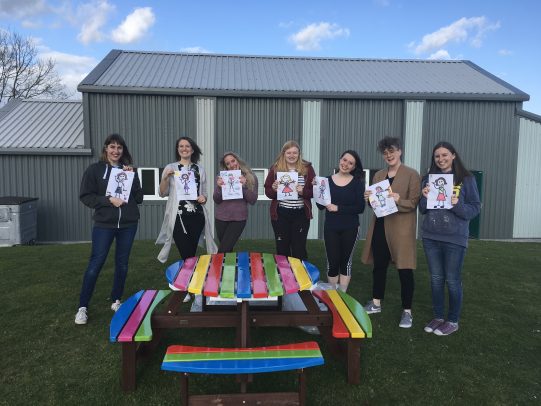 The upcoming Easter weekend will be our time to rest, enjoy days with the family and get ready for what is sure to be an incredible Summer Term. We hope you feel as excited as we do about what the future holds!
Love from all the team at One Day Creative x